Apple confirms power issues with iPhone 6s and iPhone 6s Plus and initiates repair program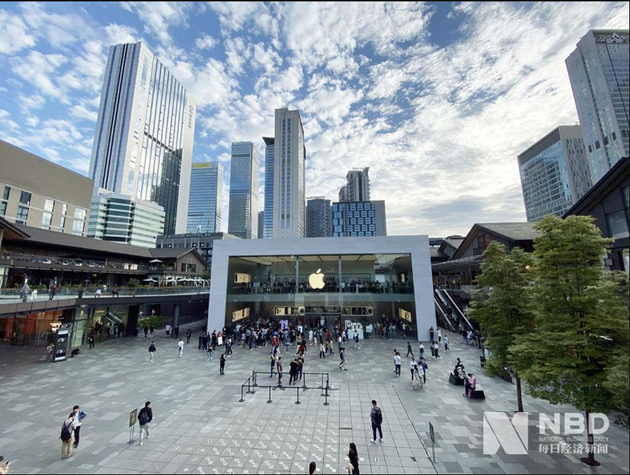 File photo/Zhao Yun (NBD)
Oct. 8 (NBD) – Apple confirmed the other day that some iPhone 6s and iPhone 6s Plus handsets produced between October 2018 and August 2019 may not power on due to a faulty component, according to a statement on the iPhone maker's China website.
The company will offer free repair services for those defective devices, it said.
Customers who believed their iPhone 6s or iPhone 6s Plus was affected by the problem and paid to repair the devices can contact Apple about a refund.
Debuting in September 2015, the iPhone 6s series have been discontinued on Apple's official site since last September.
National Business Daily noticed that Apple launched another battery replacing program early in November 2016 for a certain number of iPhone 6s handsets that were manufactured between September and October 2015 and could unexpectedly shut down.
At the time, the Chinese Consumers Association sent two inquiry letters about the issue of iPhone 6s series to Apple, asking the company to analyze and give explanation for the unusual shutdown of all iPhone 6 and iPhone 6s models, and to provide solutions for the issue.
It is noteworthy that the newest exchange and repair extension program is the No. 6 that Apple released this year. Year to date, the smartphone maker has initiated repair or recall programs for the screens of Apple Watch Series 2 and Series 3, 15-inch MacBook Pro batteries, keyboards of MacBook products, 13-inch MacBook Pro display backlights, and the three-prong ac wall plug adapter.
The frequent recall program launching started from last February when Apple provided a repair service for some iPhone 7 devices that may show "No Service" in the status bar even if cellular coverage is available. The problem was caused by a component that has failed on the main logic board.
Email: gaohan@nbd.com.cn