Fangdd files for $150 mln Nasdaq IPO, warns risks from policy changes
Oct. 9 (NBD) -- On Tuesday, Shenzhen-based real-estate platform Fangdd Network Group Ltd., (Fangdd) field with the U.S. Securities and Exchange Commission to list on Nasdaq under the symbol DUO, aiming to raise up to 150 million U.S. dollars.
Fangdd had been on Nasdaq's Private Company Watchlist since January 2019, said the bourse.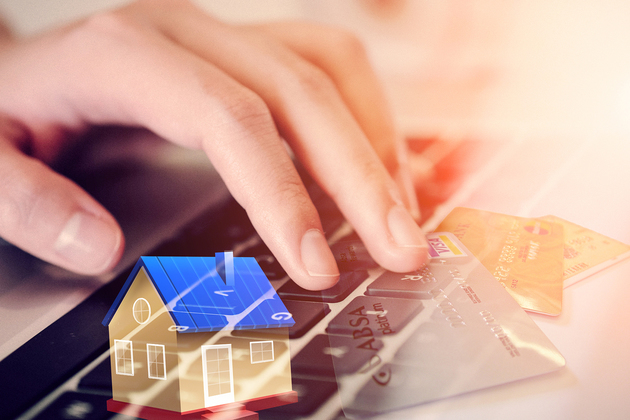 Photo/Shetuwang
Since 2015 when the company accomplished a series C funding of 223 million U.S. dollars, reports have kept surfacing saying Fangdd is about to go public.
Back in June 2018, media outlet 36Kr reported that Fangdd planned to list on the Hong Kong exchange market at the beginning of 2019. About three months later, reports showed the company would file for a U.S. listing, which now has become true.
Founded in 2011, Fangdd completed four rounds of funding from 2012 to 2015 with a halo of the first Chinese online property trading platform. Tencent co-founder and China's top angel investor Zeng Liqing invested 20 million yuan (2.8 million U.S. dollars) in Fangdd in 2012.
Through the development of several years, Fangdd has made its name by revolutionizing the way real estate agents conduct business through its SaaS-based solutions. If the company successfully landed on Nasdaq, it would be China's first developer of industrial internet software as a service to go public.
According to its prospectus, the company boasted 1.8 billion yuan of revenues in 2017 and the metric added 26.9 percent from year-ago period to 2.3 billion yuan in 2018. In the first six months of 2019, the company's revenues hiked by 55.4 percent year over year to 1.6 billion yuan.
"Our main revenue sources are revenue from base commission from transactions and revenue from innovation initiatives and other value-added services," said the company. National Business Daily noticed that revenues generated by base commission from transactions accounted for 87 percent of the total for 2018 and innovation initiatives and other value-added services earned less than 3 billion yuan in the year.
It is worth noting that although Fangdd obtained considerable base commissions, the company is susceptible to fluctuations in China's real estate market, overall economic growth and related government policies.
"The Chinese government may continue to adopt new measures in the future that may result in lower growth rates in the real estate industry. Frequent changes in government policies may also create uncertainty that could discourage investment in real estate. Our business may be materially and adversely affected as a result of decreased transaction volumes or real estate prices that may result from government policies," said Fangdd in the prospectus.
Email: lansuying@nbd.com.cn