Genome sequencing patent battle escalates with MGI's subsidiary CG suing Illumina again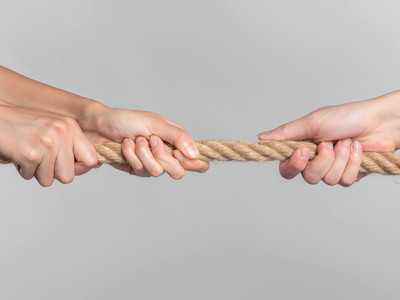 Photo/Shetuwang
Oct. 9 (NBD) -- Complete Genomics (CG), a U.S. affiliate of China's leading producer of gene sequencers Shenzhen MGI Tech Co Ltd (MGI) has again filed a patent infringement counterclaim against Illumina in the U.S., following a separate lawsuit this May.
CG accused its competitor of violating the patterned array technology and required Illumina to stop selling the infringing products and offer compensations, MGI told National Business Daily (NBD) on Tuesday.
"Patterned array technology is utilized on the genechips to improve the sequencing quality," an industry insider explained.
"Respecting and protecting intellectual property rights fundamentally underpin the continuous innovations in the genome sequencing domain," Wei Wei, vice president and general counsel of MGI's parent company BGI Group, said to NBD, "We are committed to protecting MGI'S intellectual property assets on a global scale."
NBD noticed that BGI in 2013 bought CG and the latter then became a wholly-owned subsidiary of MGI. Before that, CG has long been entangled with Illumina in lawsuits from 2010 to 2012 when Illumina raised the price to purchase the latter but failed at last.
The patent infringement battle was back on this April when Illumina suing a Latvia-based subsidiary of MGI in Germany, denouncing that the latter infringed one of its peculiar patents. Later in May, Illumina announced that it took legal actions against BGI Europe A/S, another subsidiary of MGI, for patent and trademark violation.
At the time, MGI's COO Jiang Hui told NBD that its core sequencing technologies came from CG. The company was confident about its technologies and would resort to counterclaim if needed, Jiang added.
Some held that Illumina is aimed at hindering BGI's step to get its spinoff listed. But, according to the above-mentioned industry insider, patents in the sequencing segment are hard to differentiate, therefore such lawsuits will be hard to settle and will last a long time.
In fact, behind the patent disputes lies the fierce competition in the genome sequencing market. Statistics compiled by consulting firm Frost & Sullivan indicated that Illumina in 2018 took up around 84 percent of the gemone sequencing market share worldwide.
Domestically speaking, for a long time, China's genome sequencing market was monopolized by players led by Illumina, Life Tech and Roche.
MGI has made huge effort to break its dominance. On May 9, 2019, the company unveiled the first round of fund raising worth over 200 million U.S. dollars and made public that it already secured 1/3 market share in China's genome sequencing market.
Email: gaohan@nbd.com.cn