Int'l theater exchange month opens in Fuzhou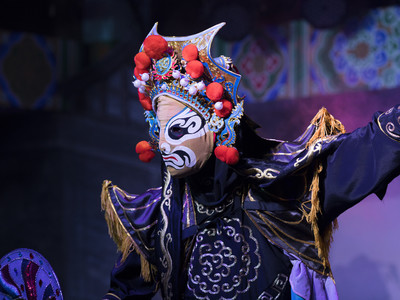 Photo/Shetuwang
An international theater exchange month opened on Saturday night in the city of Fuzhou in east China's Jiangxi Province, the hometown of famous Chinese playwright Tang Xianzu.
The event, the 2019 Tang Xianzu Theater Festival and International Theater Exchange Month, is hosted by the provincial government of Jiangxi, the Chinese People's Association for Friendship with Foreign Countries and the China Theater Association.
The opening ceremony, which was held Saturday night, included splendid performances by Chinese singers, dramatists and overseas artists from Italy, Russia and Ukraine.
Related activities were also held simultaneously at the Peony Pavilion replicas in Stratford, Britain, the hometown of British playwright William Shakespeare, and the Russian city of Perm. The pavilion was named after a masterpiece by Tang.
An international academic symposium on Tang Xianzu, Chinese and foreign classic dramas and a Sino-British culture and travel week will also be held during the month.
Tang, a great Chinese playwright of the Ming Dynasty (1368-1644), is known as the Shakespeare of Asia.
In the cultural exchange promotion, Fuzhou is building an art town with the name "Sanweng," which literally means "Three Seniors" in memory of Tang, Shakespeare and Spanish writer Miguel de Cervantes. The three literary giants from East and West were all active in the late 16th and early 17th centuries, and all died in the year 1616.
Email: lansuying@nbd.com.cn