Chinese EV maker NIO partners with Intel's Mobileye to produce self-driving cars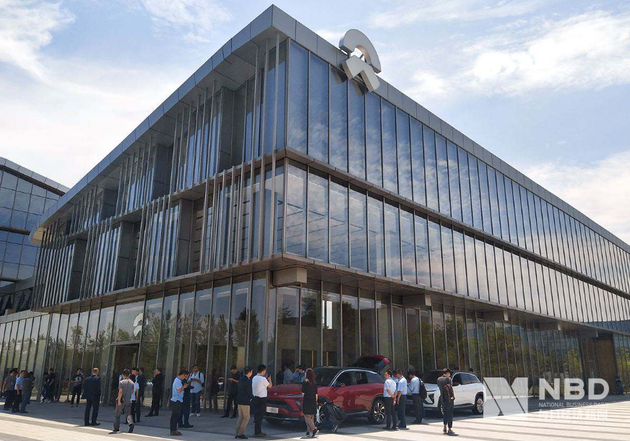 File photo/Li Xing (NBD)
Nov. 6 (NBD) -- Chinese electric vehicle (EV) start-up NIO Inc. (NYSE: NIO) forged partnership on Tuesday with Mobileye, an Israel-based automotive sensor company backed by semiconductor giant Intel, to develop highly automated and autonomous vehicles (AV) for consumer markets in China and other countries.
National Business Daily (NBD) noticed that shares of NIO soared by 36.84 percent to close at 2.34 U.S. dollars on Tuesday, marking the biggest rise in a single day since its listing on the New York Stock Exchange.
As part of the collaboration, NIO will manufacture new electric models that are equipped with a self-driving system built on Mobileye's level-4 (L4) AV kit. NIO is expected to be one of the first brands launching electric vehicles with L4 automated driving system.
Mobileye will purchase a large amount of customized models from NIO for driverless ride-hailing services. The models with Mobileye's AV kit are scheduled to be delivered by 2022, NIO said to Chinese news outlets.
NBD found that NIO previously worked with Mobileye to make ES8, the first mass-produced model with EyeQ4 chip installed.
Before the stock surge upon the news of collaboration with Mobileye, NIO has suffered a constant drop of stock price over the past 8 months and the shares even tumbled to 1.32 U.S. dollars on October 1, compared to its offering price 6.26 U.S. dollars.
Insiders believed such decline of stock price were mainly led by NIO's widening loss and safety issues of its flagship model ES8.
According to NIO's latest earnings report, the auto maker posted losses of 3.285 billion yuan (468.8 million U.S. dollars) in the second quarter of 2019, increasing from 2.623 billion yuan for the previous quarter.
In late June this year, after several battery safety incidents of the ES8 models occurred in China, NIO started to recall 4,803 ES8 units that have a risk of overheating and spontaneous combustion in battery packs of the vehicles.
Deployment in self-driving market could be a path for NIO to brace up its stock price. However, whether NIO's efforts in the field can help to boost its financial growth remains uncertain.
Gu Jianmin, chief technology officer of automotive supplier Valeo China, is cautiously optimistic about the L4 autonomous driving technology. He pointed out the technology will be widely applied in the automobile market in the future, but it is difficult to achieve mass production of L4 automated driving vehicles within 10 years.
Email: gaohan@nbd.com.cn