Premier Li underlines farmland water conservation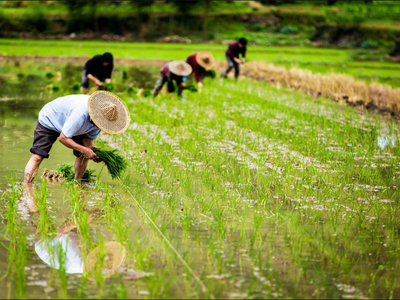 Photo/Shetuwang
Chinese Premier Li Keqiang has stressed the importance of stepping up the high-standard construction of farmland water conservation projects to consolidate the country's agricultural foundations.
In an instruction to a national teleconference on water conservation project construction held Tuesday, Li said the building of farmland water conservation projects was crucial to ensure China's agricultural production capacity, grain security and the development of modern agriculture.
The premier called for the start of a batch of major water conservation projects as soon as possible to raise the agricultural sector's capacity for disaster prevention and relief.
Li underscored the necessity of ensuring steady capital input and attracting the participation of social capital to promote high-quality development of agriculture.
Vice Premier Hu Chunhua attended the conference, saying that farmland water conservation projects is vital to realize the goal of developing 1 billion mu (67 million hectares) of high-standard farmland by 2022 with a reliable grain production capacity of 500 billion kilograms.
Email: gaohan@nbd.com.cn