Youngman Group refutes bankruptcy rumor, saying debt restructuring under progress
Nov. 20 (NBD) -- "The rumor emerging online recently about 'Youngman Automobile bankruptcy' actually relates to a unit of China Youngman Automobile Group (Youngman Group) while the Group did not declare bankruptcy," said a source at Youngman Group to National Business Daily (NBD) on Monday (November 18).
About a week ago, Hangzhou Youngman Automobile (Hangzhou Youngman) has declared bankruptcy, according to the website of The People's Court Announcement. This places Youngman Group again in a storm of questioning several months after the farce of 'water-fueled' vehicles.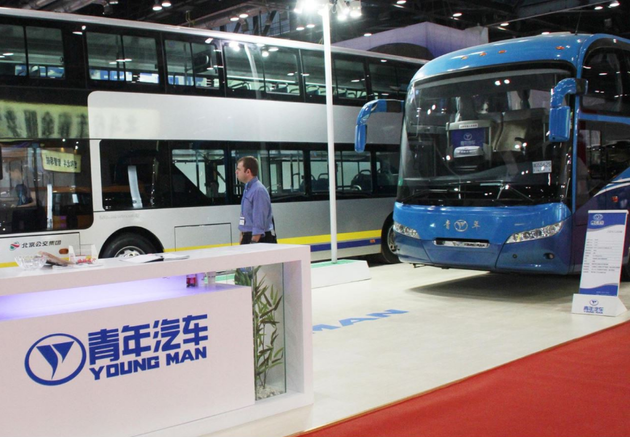 Photo/VCG
A unit of Youngman Group, not the Group declaring bankruptcy
According to business information platform Qixinbao, it is worth noting that Youngman Group is not one of the shareholders of Hangzhou Youngman, but the Group's CEO and president Pang Qingnian assumes the role of the legal person of Hangzhou Youngman.
"Hangzhou Youngman filed for bankruptcy mainly due to its inability to repay the debt," said the person-in-charge at Zhejiang T&C Law Firm to NBD.
Based on the announcement, Hangzhou Youngman actually completed bankruptcy procedures earlier on October 21 and 28.47 percent of its debt was settled. The company was founded in June 2008, with a registered capital of 325 million yuan (46 million U.S. dollars) while its debt totaled to almost 1.1 billion yuan (156 million U.S. dollars) as of September 28, 2018, reported media outlet International Financial News.
"Youngman Group will not go bankrupt only because a unit of the Group has declared bankruptcy or applies for a bankruptcy," said the source to NBD. The person also claimed the bankruptcy of Hangzhou Youngman would impose little impact on Youngman Group. Besides, the source told NBD that Youngman Group is undergoing a corporate restructuring and everything is in working order.
Youngman Group came under fire
However, the vehicle manufacturer is mired in a nightmare weaved by dozens of lawsuits, debt crisis, and shrinking business.
Back in May, the company claimed to produce the world's first water-sourced hydrogen-powered vehicle, which provoked heated controversy over the technology and Youngman Group came into public spotlight since then.
There shows 477 business risks directly linked with Youngman Group and 1,111 associated with the manufacturer, based on data shown on Qixinbao. 93 messages about its assets to be frozen emerged on the information platform, among which 45-million-yuan stake in the company was frozen on November 7. The CEO Pang who founded Youngman Group in 2001 has been blacklisted for dishonest activities for more than 20 times.
On the other hand, Youngman Group is the beneficiary of China's strong policy and subsidy support into new energy vehicles (NEVs). Lately, Jinhua Youngman Automobile, a unit responsible for commercial vehicle making of Youngman Group, was granted with a subsidy of 118 million yuan, shown on China's Ministry of Industry and Information Technology (MIIT) website on October 11. However, the subsidy dwarfs huge debts incurred by Youngman Group, with debts reaching 735 million yuan by the end of 2018.
It's also noticed that Jinhua Youngman Automobile was censured by the MIIT back in 2017 for subsidy cheating and was requested to make rectifications.
In addition to that, another unit of Youngman Group responsible for passenger vehicle manufacture went bankrupt in 2017 when the Group officially launched its water-fueled vehicles. Despite 260 million yuan in registered capital, the unit has only 16.73 million yuan worth of assets left to be liquidated by the court.
Pang used to be a tractor driver in his early years. Now with the Group's mounting debts and insolvent subsidiries, will Pang continue with his car-making ambition?
Email: gaohan@nbd.com.cn