Tencent releases web feed service brand, eyeing bigger presence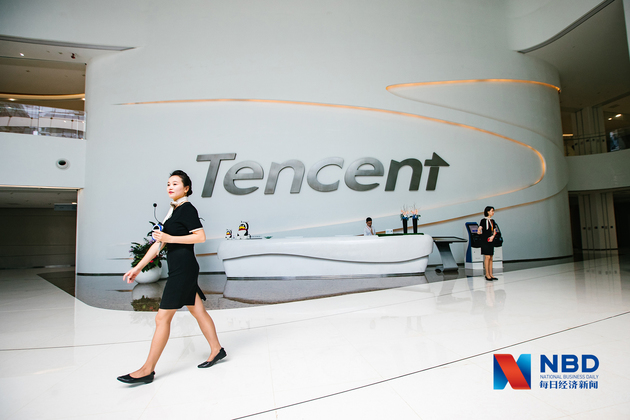 File photo/Zhang Jian (NBD)
Nov. 20 (NBD) – Tech giant Tencent Holdings (0700.HK) announced on Monday its web feed service brand Tencent KanDian, which will integrate all of Tencent's web feed-featured products, ratcheting up the push into the news feed sector.
Web feed is a list of frequently updated content on a website or app. According to the company, the newly launched brand is aimed at better satisfying users' demand for contents in different online scenarios. On the same day two new products - KanDian Video and KanDian Live - were launched under the new brand.
National Business Daily noticed that Tencent started a management restructuring in its web feed segment in September 30 of 2018, with a goal of pushing the deeper integration of social platforms, content industry and technologies. Through the launch of the new brand, the tech firm could improve the integration of in-feed advertising resources and transform its considerable traffic flow into advertising revenues.
The latest financial results released on November 13 showed Tencent reaped 18.4 billion yuan (2.6 billion U.S. dollars) of total income from online advertising in the third quarter of 2019, rising 13 percent year-over-year. But the media advertising revenue, which was mainly contributed by social platforms including Tencent News and Tencent Video, declined by 28 percent to 3.7 billion yuan in the period.
The new move in the promising web feed sector is believed to be part of Tencent's efforts to further boost tis advertising income. The market size of the industry stood at 107 billion yuan in 2018, and the figure is forecast to reach 166.2 billion yuan this year and 221.1 billion yuan in 2020, statistics from research firm Analysys reported.
However, Yin Yu, vice president of Tencent, disclosed there are still many challenges ahead. For Tencent KanDian, the difficulty lies not only in the integration of different product teams, but in improvement of technology related to web feed such as intelligent recommendation, content identification and content distribution, Yin pointed out.
Meanwhile, rivalry in the sector is also fierce.
Apart from Tencent, a number of tech companies including Alibaba, Baidu, Sina and NetEase have entered the field. As of this April, ByteDance, Baidu and Tencent, as the top three players, grabbed around 70 percent of market share in the web feed domain.
The average daily active users for Tencent KanDian now number over 185 million, compared to more than 700 million for ByteDance's similar products and 189 million for Baidu App.
ByteDance's total revenue for 2018 amounted to around 50-55 billion yuan, according to Bloomberg. Its flagship product Jinri Toutiao generated about 29 billion yuan in the year, Evergrande Research Institute said. Baidu raked in 81.9 billion yuan from services including search and web feed last year.
For Tencent, it posted 39.8 billion yuan of social and others advertising and 18.3 billion yuan of media advertising revenues in 2018.
Email: lansuying@nbd.com.cn