Stock of Tesla's China rival NIO ups for 3 consecutive days. What are the catalysts?
Nov. 28 (NBD) -- Stock of Tesla's Chinese rival NIO (NYSE: NIO) surged 7.89 percent to close at 2.46 U.S. dollars on Wednesday (November 27) per share, marking the third consecutively up day.
The recent three-day rise of 27 percent is believed to be boosted by the number of NIO EVs which were insured and licensed.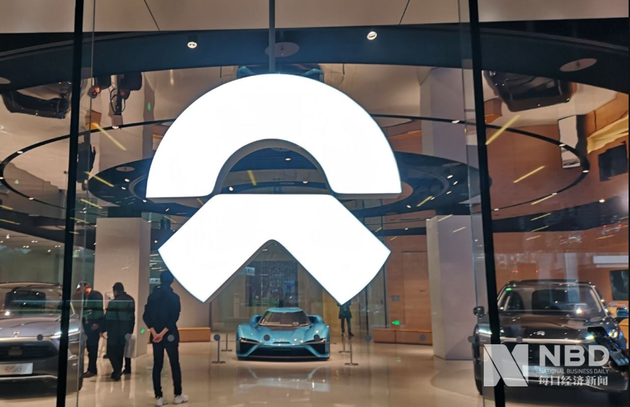 File photo/Zhang Xiaoqing (NBD)
According to statistics released by the China Insurance Regulatory Commission (CIRC) earlier on Monday (November 25), a total of 2,201 NIO ES6 were licensed in October this year, beating other EV startups. Also, NIO ES6 topped the list in September, with 1,662 NIO ES6 hitting the road with compulsory insurance and license plates.
National Business Daily (NBD) noticed that from January to October this year, there witnessed a total of 14,947 NIO vehicles insured and licensed. NIO thus took the champion and was followed by WM Motor (14,286) and Xpeng Motors (11,944).
It is also noteworthy that the catalysts to boost NIO's stock recently also come from favorable deliveries and the automaker's partnership with Intel-backed Mobileye. NIO completed 2,526 deliveries in October 2019, up 25 percent from that for the prior month.
Shares of the China's EV startup has been moving up and down in the way that its U.S. rival Tesla has experienced, both of which are mostly influenced by its deliveries and sales. Model 3 appears to be the Tesla shares' vital influencer while for NIO, it is ES6.
In the eyes of Feng Wei, NIO's CFO and former chief analyst at CICC (China International Capital Corp) that ES6 sales may miss the expectations and funding is possibly to be secured later than the expected date, which constitutes two major risks that NIO is facing now, wrote Feng in October before he joined NIO.
NIO appointed Feng as the successor of Louis Hsieh on November 18, three weeks after the latter's sudden resignation.
The launch of the much-anticipated sedan model equipped with the NP2 (NIO Platform 2) won't be released until 2022, according to NIO president Qin Lihong. Feng therefore noted that there foresees a void before the second half of 2021 that only ES6, ES8 and other derivatives all based on NP1 (NIO's first-generation auto platform) are available in the market, thus making sales of these cars crucial to NIO.
Moreover, investors are concerned with the company's cash flow, too. This September, NIO announced 200-million-U.S. dollar private placement of convertible notes. But Feng found in a research report in October, if there sees no significant progress in the financing of 10 billion yuan (142 million U.S. dollars) from Beijing E-Town International Investment and Development Co. Ltd, the EV startup would bear an increasingly large financial burden at the end of this year.
Email: gaohan@nbd.com.cn