Alipay takes the lead in extending blockchain use to metro system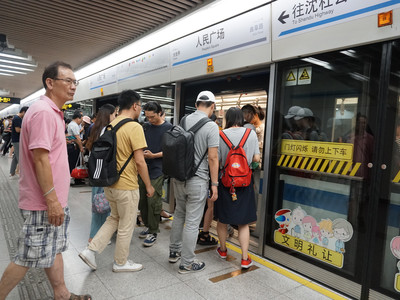 Photo/Shetuwang
Nov. 29 (NBD) -- The world's leading payment platform Alipay has successfully extended its blockchain use to the QR code interconnection project for major cities in the Yangtze River Delta, according to Shanghai Metro.
This marks the first ever application of blockchain in the metro system in China. With the help of the advanced technology, residents of 8 cities - Shanghai, Nanjing, Hangzhou, Hefei, Ningbo, Wenzhou, Suzhou, and Wuxi - are now able to take a subway based on the metro app for their cities when they are in another city covered by the project. And the metro ticketing and settlement could also be conducted in real time.
Xuzhou will be added to the list on December 1, and Changzhou will be included in late December, Shanghai Metro noted.
Eric Jing, chairman and CEO of Ant Financial, operator of Alipay, said digital economy, represented by the blockchain technology, is becoming a new engine to drive the Yangtze River Delta's high-quality and integrated development.
Email: gaohan@nbd.com.cn