TikTok owner Bytedance reportedly gains fuel for global expansion
Nov. 29 (NBD) -- Aiming to expand its war chest overseas, the world's most valued start-up ByteDance is reportedly seeking to borrow around 2 billion U.S. dollars from banks, according to media outlet The Information citing people familiar with the matter on Wednesday (November 27).
The Beijing-based tech firm has not made any comment by press time.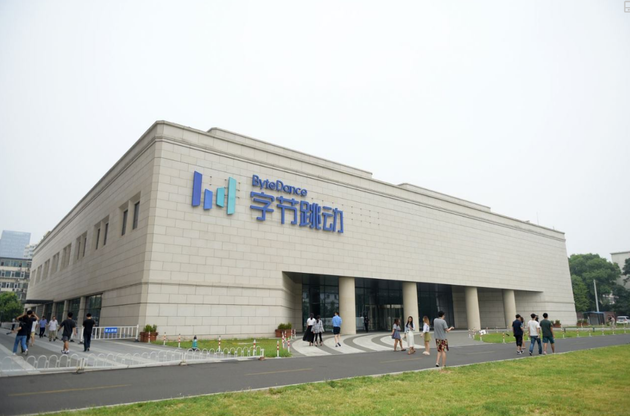 Photo/VCG
Despite the thriving development of Toutiao and Douyin (Chinese version of TikTok) in China, ByteDance expects overseas markets to contribute half of its revenue in five years since 2017 as it expands services to more countries.
"The fundamental reason we want to go global is to connect more information with more people and efficiently distribute information with the power of artificial intelligence," explained Liu Zhen earlier in 2017. Liu Zhen now serves as the company's senior vice president.
National Business Daily (NBD) noticed that ByteDance has raised a total of around 6 billion U.S. dollars in 7 rounds of funding, according to enterprise information platform Tianyancha.
On April 10, 2019, Bytedance received a 1.3 billion U.S. dollars syndicated loan from a group dominated by Wall Street banks, mirroring its growing attractiveness to some of the biggest international lenders.
Back in October 2018, it secured a 3 billion U.S. dollars funding from SoftBank Group Corp. and other major investors, giving the tech startup a 75 billion U.S. dollars price tag and cementing its position as the world's biggest privately backed startup.
The 3-billion-U.S. dollar funding came as Bytedance continues to expand globally through its overseas product portfolios: video-sharing app TikTok, news aggregation app TopBuzz, Huoshan's overseas version Vigo Video, a recommendation-based short-video platform BuzzVideo, newsfeed app News Republic, India-focused news app Helo and others.
Among these overseas creations, the hugely popular TikTok has raked in 614 million downloads so far this year, representing a rise of 6 percent from year-ago period, said app analytics site Sensor Tower on November 15. Cumulatively, it has surpassed 1.5 billion downloads on the App Store and Google Play, a milestone in its global push to challenge the dominance of Silicon Valley-based tech companies including Facebook and Snap.
In 2018, Facebook placed third in the rankings of non-game apps' worldwide downloads for the year, slightly beating TikTok, which took the 4th position. In October this year, there witnessed over 8 million worldwide downloads of Facebook app which has been launched in 84 countries and regions. Operating in merely 11 countries and regions, TikTok was downloaded over 1 million times in the same month, based on Sensor Tower.
Email: lansuying@nbd.com.cn