Black Friday becomes new battle ground for Chinese cross-border e-commerce sites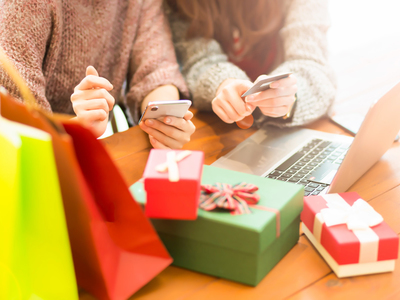 Photo/Shetuwang
Dec. 2 (NBD) -- Following the Double Eleven Shopping Festival that again posted record high sales online this year, Black Friday, a shopping gala initiated in the U.S., is viewed by a number of Chinese e-commerce platforms as a new opportunity to boost sales.
Tmall International, Alibaba Group's cross-border marketplace, saw over 10,000 bloggers in more than 70 countries and regions deliver 15,000 live streams on this year's Black Friday to showcase and sell products. Rather than giving out coupons, it placed an emphasis on the delivery speed. The platform has established bonded warehouses for imported products to make sure all goods ordered could be delivered within 1-3 days.
JD Worldwide initiated a promotion event starting from November 22, promising to provide 10 billion yuan (1.4 billion U.S. dollars) worth of coupons during Black Friday and upcoming shopping events like Double 12 to win over consumers.
Pinduoduo also launched a six-day Black Friday promotion on November 28. While offering generous discounts and coupons for all goods, the platform will partner with Amazon through the end of December to introduce around 1,000 products that are available on Amazon's international sites.
In addition to the above-mentioned top e-commerce players, many other platforms like Ymatou, Yunji and Babytree made great efforts to grab a slice of the market during the Black Friday extravaganza.
For instance, Ymatou invited over 1,000 livestreamers around the world to deliver thousands of live broadcasts on the day.
The intensive launch of different shopping events by online retailers strongly pushed China's cross-border e-commerce sales in the fourth quarter of every year.
The market size of the cross-border e-commerce sector for the fourth quarter of 2018 stood at 114.56 billion yuan, a rise of 36 percent from the third quarter of the year and an increase of 9 percent from the same period of the previous year, showed research firm Analysys.
The size topped 100.34 billion yuan in the third quarter of this year, Analysys' latest report revealed.
National Business Daily noticed that consumers in countries outside China show strong purchasing power during Black Friday.
According to data provider from Adobe Analytics, consumers spent a new high of 7.4 billion U.S. dollars online on November 29 purchasing goods online, up over 19.6 percent from 1.2 billion U.S. dollars on last year's Black Friday. The data company tracked sales for 80 of the top 100 U.S. retailers.
Email: lansuying@nbd.com.cn