SW China's Chengdu initiates global solicitation for design of characteristic towns and Linpan settlements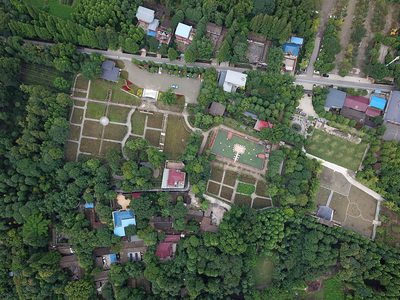 Western China Music Linpan in Dujiangyan, Chengdu [Photo/Liu Haiyun (Red Star News)-VCG]
Dec. 6 (NBD) -- Chengdu has started to collect global design proposals for its characteristic towns and Linpan. The global solicitation commenced on December 1 and will last till March 31, 2020.
Linpan is a traditional settlement on the Chengdu Plain that consists of farm houses with woods around, irrigation system, farm land, and is the elementary unit of the village within the scattered locations.
National Business Daily (NBD) noticed that early last month, local authorities of Chengdu announced that the city would build 30 characteristic towns and 107 exquisite Linpans.
The rural landscape of Chengdu Plain is beautiful and unique because of the typical element "Linpan", which is also an important part of the cultural heritage of Sichuan Province in southwest China.
Amid China's rapid urbanization, it's essential to find ways and take measures to protect and restore the unique landscape. For this purpose, Chengdu is to set up an aesthetic committee which is comprised of designers, artists and those who are devoted to rural undertakings so as to guide and control the process.
At the same time, the provincial capital is to build towns with a specific set of characteristics. Rather than being an administrative unit, a characteristic town is a spatial development platform with both an industrial orientation and cultural connotation.
To diversify, each characteristic town of Chengdu will focus on a specific domain such as catering, cultural creativity, homestay, for example, Olive Town in Jintang County, and Film & TV and Culture & Creativity Town in Pidu District.
Therefore, to gather international, high-level and Chengdu-flavored designs for the 6 characteristic towns and 16 Linpans, the city is now sending out invitations to the world.
Email: lansuying@nbd.com.cn