Bleeding money since inception, China's WeWork rival Ucommune seeks IPO on NYSE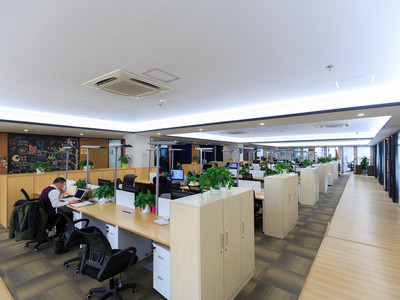 Photo/Shetuwang
Dec. 12 (NBD) -- Ucommune, a Chinese rival to WeWork, has applied for listing American Depositary Shares (ADSs) on the New York Stock Exchange (NYSE) under the symbol "UK", according to a filing lodged with the U.S. Securities and Exchange Commission.
Founded in April 2015, the Beijing-based co-working workspace provider has had 39 spaces under an asset-light model as of September 30, 2019 with managed area of approximately 138,700 square meters, representing 22.8 percent of the aggregate managed area of all co-working spaces.
The company has a member mix of large enterprises and SMEs, including Walmart, Nike, ByteDance's news app Toutiao.
The prospectus reveals Ucommune has incurred net losses since its inception. For the years ended December 31, 2017 and 2018, it posted net loss of 372.9 million yuan (53.1 million U.S. dollars) and 445.2 million yuan, respectively. For the nine months ended September 30, 2019, the net loss was 572.8 million yuan.
The company expects to use the net proceeds received from the share offering primarily for expanding the spaces and services offerings, and for strengthening technologies.
Email: gaohan@nbd.com.cn