5G penetration rate in China to top 48 pct by 2025, report says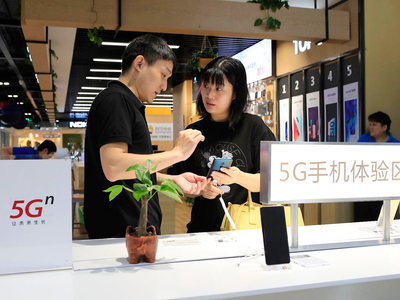 Customers are experiencing 5G handsets. [Photo/Yin Liqin with Shanghai branch of China News-VCG]
Dec. 13 (NBD) -- The number of 5G users will hit 816 million by 2025, and the penetration rate of the new-generation communication technology will be 48 percent among mobile users, which will surge to 85 percent by 2030, predicted a report on China's 5G market released Friday at the China 5G Economy Seminar.
The report also noted in 2025, China will become the world's largest 5G market holding 30 percent of the total 5G connections around the globe. China's investment in 5G is to reach 900 billion yuan (128.3 billion U.S. dollars) in 2020, and the figure will top 1.5 trillion yuan by 2025.
The report was jointly launched by the China Center for International Economic Exchanges, the China Economic Consulting Corporation and the China Academy of Information and Communications Technology. The expert team for the report spent 5 months conducting research and having interviews with technology enterprises and other research organizations.
Email: lansuying@nbd.com.cn