Chengdu's uniqueness lies in 'ideal life', says Milken Institute's managing director of research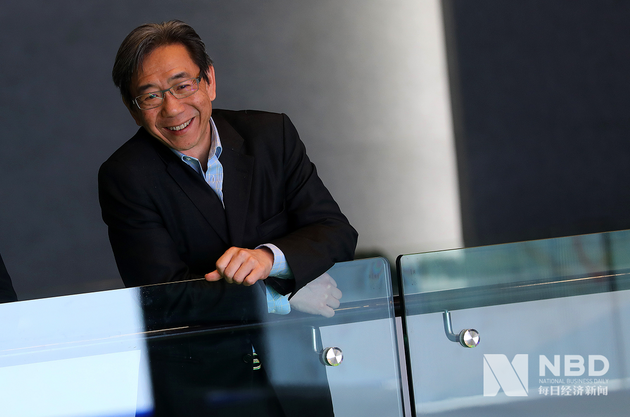 Perry Wong visiting Chengdu in 2017 [File photo/Zhang Jian (NBD)]
Dec. 26 (NBD) -- "The development pattern represented by Chengdu, to some extent, refers to the successful, sustainable and powerful growth potential," said Perry Wong, managing director of research at the Milken Institute in an recent interview with National Business Daily (NBD).
In Wong's views, in the medium to long term, Chengdu is definitely no less competitive than Shenzhen.
'Chengdu model' highlights humanistic culture
Chengdu, a provincial capital in southwest China, has risen to the top for three times on the ranking of the Milken Institute's Best-Performing Cities China in the past five years.
"Chengdu is the first city (to achieve such performance)," Wong said to NBD, pointing out that it's difficult for a city to keep its top spot for many times, and the biggest variable comes from the progress made by other cities. For instance, Lanzhou of Gansu province this year ascended to the fourth place from last year's 18th, whereas Chongqing and Tianjin didn't made the top 10 large cities group.
So how does Chengdu stand out from fierce competition and how do people understand the city's development model?
Wong noted that Chengdu promotes not only job opportunities it offers but also its attitude towards ideal life.
"When cities develop to a certain stage, they would be often measured by the number of enterprises settled as well as technological advancements," Wong said. "But what Chengdu advocates is a lifestyle, a kind of humanistic culture. Such humanistic culture has become city's competitive edge. This is unique and what I admire."
The southwestern city is really dauntless on this count, he noted. "It is sparing no efforts to deliver the concept that anyone who comes to the city would live an ideal life."
File photo/Zhang Jian (NBD)
Technical innovation to reshape city development
The measures to improve the quality of life also gives the city's economy a strong boost.
In Chengdu, the geographical restrictions, natural resource constraints and population growth have little impact on the regional economy, which is rare among Chinese cities, Wong added. He believed that compared with Shenzhen, Chengdu has greater value-added space.
NBD noticed the Milken Institute released the first Best-Performing Cities U.S. report in 1999, and the China index came in 2015. When asked the reasons behind, Wong said Chinese cities are showing an increasing level of diversity in development and competition occurs in different domains.
Notably, some small- and medium-sized cities are also registering fast growth, largely thanks to the emergence of city clusters. The Pearl River Delta Economic Zone, the Yangtze River Delta Economic Belt, Beijing-Tianjin-Hebei Economic Zone have become strong growth drivers of economic development, the Best-Performing Cities China 2019 report mentioned.
"With the development of high-speed railway and other convenient means of transport, the costs of population movement and flow of goods were significantly reduced, fueling the growth of small- and medium-sized cities," Wong explained.
Furthermore, in his opinions, a new round of technical revolution is expected to bring more changes to the landscape of urban development.
Email: lansuying@nbd.com.cn