Home-grown Alzheimer's drug hits market, will soon enter multi-regional clinical trial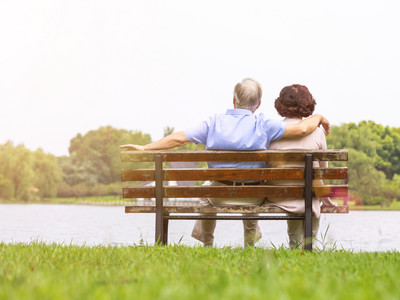 Photo/Shetuwang
Dec. 30 (NBD) -- China's independently developed drug for the treatment of Alzheimer's disease became available on the domestic market on Sunday.
The drug, GV-971, was developed by Ocean University of China, Shanghai Institute of Materia Medica under Chinese Academy of Sciences and Green Valley Pharmaceutical Co., Ltd. with 22 years of efforts, being the world's first innovative therapy approved for the treatment of such disease since 2003.
Alzheimer's, which mostly affects elderly people, is an incurable, irreversible and progressive brain disorder that slowly destroys memory, thinking ability and the capability to carry out simple tasks.
National Business Daily noticed that GV-971 was granted on November 2 conditional approval by China's National Medical Products Administration to hit the market. Extracted from marine brown algae, the drug can treat mild to moderate forms of the disease and improve cognition, said the drug regulator.
Before its market availability, a total of 1,199 subjects participated in the clinical tests of the drug, with 818 involved in the Phase III trial conducted at 34 of China's top hospitals. According to the development team of GV-971, a multi-regional clinical trial is slated for next year, and they plan to get global approval for the drug in five years.
More than 2,000 mild and moderate Alzheimer's patients will be involved, and a 12-month double-blind trial and a six-month open trial will be carried out in 200 clinical centers in North America, the European Union, Eastern Europe and the Asia-pacific regions, Lyu Songtao, chairman of Green Valley, said at a press conference for the drug held in Beijing on Sunday.
The clinical study will be led by Dr. Jeffrey Cummings, who received the AAIC Lifetime Achievement Awards from the Alzheimer's Association in 2018, and the leading contract research organization IQVIA will oversee the clinical trial.
Email: gaohan@nbd.com.cn