With non-public issuance of A shares to raise $1.7 bln, ZTE to up the ante on 5G deployment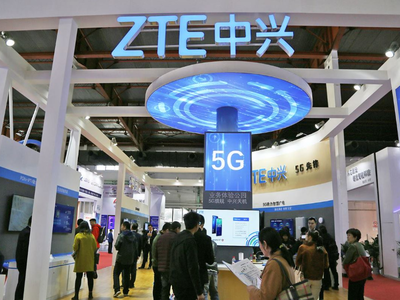 Photo/VCG
Jan. 16 (NBD) -- Chinese telecom giant ZTE Corporation (0763.HK, 000063.SZ) on Thursday morning announced non-public issuance of its A shares, setting the issue price at 30.21 yuan (4.4 U.S. dollars) each.
The company plans to issue an aggregate of 380 million A shares to raise approximately 11.513 billion yuan (1.7 billion U.S. dollars).
Upon the news, share prices of ZTE in the A-share market rose by 1.73 percent in the morning trading session on the day.
After deducting all expenses related to the issuance, the net proceeds, which is expected to stand at 11.459 billion yuan, will be used in technology research and product development relating to 5G network evolution as well as replenishing of working capital, according to ZTE's statement.
National Business Daily noticed that as of September 2019, the telecom company had landed 35 contracts for 5G commercialization globally, delivered 50,000 5G base stations, and forged cooperation with over 60 telecom operators across the world, covering major 5G markets including China, Europe, Asia-Pacific and Middle East.
Industry insiders held that carrying through the non-public issuance will, on the one hand, lay a good foundation for ZTE to seize the 5G development opportunity and to expand its global market share, and on the other hand, greatly improve the firm's cash flow and capital structure so as to enhance ZTE's ability to withstand risks.
Email: lansuying@nbd.com.cn