Xiaomi chairman Lei Jun-backed GalaxySpace launches China's first LEO satellite with 10Gbps bandwidth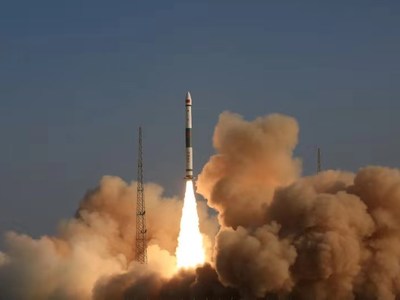 Photo/provided to NBD
Jan. 16 (NBD) -- China's first low-orbit broadband satellite with a communication capacity of 10 gigabits per second (Gbps), developed by Beijing-based GalaxySpace, was launched at 11:02 am on Thursday from the Jiuquan Satellite Launch Center in northwest China.
The satellite, the first one of the commercial aerospace company, was sent into space via a Kuaizhou-1A (KZ-1A) carrier rocket and has successfully entered the planned orbit. Relative technological tests will be conducted on the satellite.
Lei Jun, co-founder and chairman of smartphone maker Xiaomi, later said on China's Twitter-like social platform Weibo that his VC firm Shunwei Capital invested in GalaxySpace at an early stage and has become a major investor of the aerospace company.
Founded in 2016, GalaxySpace aims to build the world's leading Low-Earth-Orbit (LEO) broadband satellite constellation and a global coverage with 5G communication network.
Email: lansuying@nbd.com.cn