China issues guideline on spring farming amid epidemic control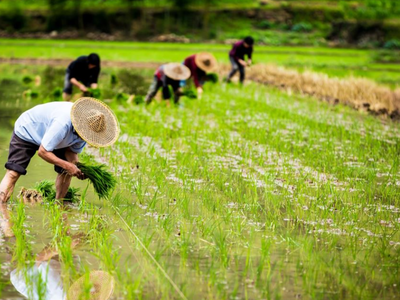 Photo/Shetuwang
Chinese authorities on Monday issued a guideline on coordinating the novel coronavirus control measures with spring farming preparation, to ensure the country's agricultural production amid the epidemic.
All provincial-level regions should keep their sown areas and grain output stable, on par with that registered last year, said the guideline issued by the leading group of the Communist Party of China Central Committee on the prevention and control of the novel coronavirus outbreak.
To secure a bumper harvest, efforts must be made to fully implement support policies such as the minimum purchase price for rice and wheat to motivate farmers.
Given the severity of the epidemic, the guideline stressed taking differentiated epidemic control measures in accordance with local conditions and risk levels.
Low and medium-risk regions should take necessary precautions in resuming their spring farming, while high-risk areas should progressively restart production operations and organize farmers to space out their farming time, the guideline said.
It also underlined centering on the poverty alleviation tasks and giving priority to impoverished people when organizing the return trips for migrant workers and the spring farming preparation.
Email: gaohan@nbd.com.cn