Uxin sells used car auction business to 58.com to better cash flow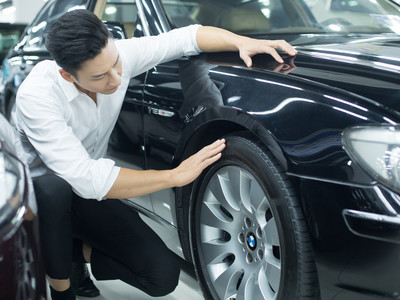 Photo/Shetuwang
Mar.25 (NBD) -- The coronavirus outbreak has hit the car market hard and the used car segment is no exception. Reports have emerged that Chinese used car dealers such as Uxin (Nasdaq: UXIN) and Guazi.com are suffering cash flow strains.
Uxin announced Tuesday it sold its used car auction business to Chinese online classifieds marketplace 58.com (NYSE: WUBA) for a total cash consideration of 105 million U.S. dollars.
Shares of Uxin surged on the news and closed 13.82 percent higher on the day, while 58.com's stock rose 4.61 percent.
Dai Kun, CEO and Chairman of Uxin, said as the individual consumption market grows, the company is shifting its strategic focus from the B2B business to B2C and cash flow brought by the deal is beneficial for the company's long-term development.
According to its financial reports, Uxin's B2B used car business contributed no more than 7 percent of its annual revenue from 2016 to 2018.
Noticably, this is the third sale made by Uxin in the recent year. The company sold its used car loan-assistance business to financing technology platform Golden Pacer for 100 million U.S. dollars in July 2019 and salvage car auction business to Beijing Hengtai Boche Auctions Co Ltd for 330 million yuan (46.7 million U.S. dollars) in January 2020.
In addition to streamlining business, Uxin has been adjusting its organizational structure and spending to increase the cash flow.
Email: lansuying@nbd.com.cn