China to arrange flights to help overseas students in UK return home: Chinese embassy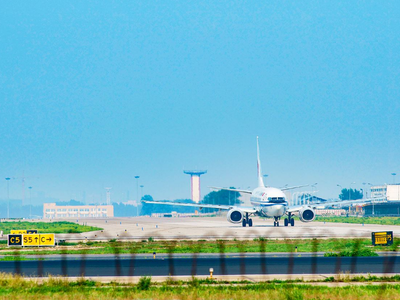 Photo/Shetuwang
Chinese Embassy in Britain said Wednesday that it is assisting the work to arrange temporary flights to bring home Chinese students in the UK.
A spokesperson of the embassy said in view of the current situation in the UK and the difficulties faced by Chinese students there, the Chinese Foreign Ministry is actively coordinating with China's Civil Aviation Administration and other departments to bring home students in need by extra flight on Thursday, April 2.
"The embassy in UK is assisting the work related to temporary flights," added the spokesperson.
The decision was announced earlier in the day by China's Foreign Ministry spokesperson Hua Chunying on the regular press conference, when the diplomat said due to the spread of the COVID-19 pandemic, international passenger flights have been scaled down sharply and some Chinese students studying abroad run into difficulties on their way back home.
"Not long ago, China arranged temporary flights to transfer people facing dire situations in Iran and Italy back to China in an orderly manner," she added.
According to Britain's Department of Health and Social Care, the number of confirmed cases of COVID-19 in Britain reached 29,474 as of Wednesday morning, an increase of 4,324 in 24 hours.
As of Tuesday afternoon, of those hospitalised in the country who tested positive for novel coronavirus, 2,352 have died, up 563 over the same time on the previous day, said the department.
Email: gaohan@bd.com.cn