China helps college graduates in Hubei to find jobs, start business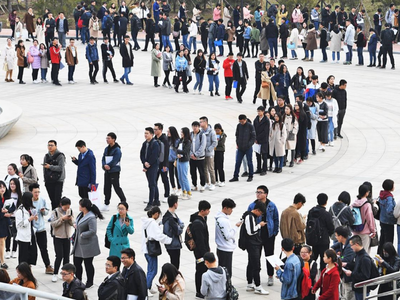 Photo/VCG
China has initiated a pairing assistance project organizing colleges and universities in other parts of the country to help graduates in central China's Hubei Province to find jobs or start businesses as the novel coronavirus epidemic began to ease in the province.
The first batch of 48 colleges and universities in Hubei, once hardest-hit by the coronavirus outbreak, have been paired with peer colleges across the country, the Ministry of Education (MOE) said Wednesday in a statement on its website.
Under the project, the paired colleges will work collaboratively to share job information, expand employment channels, offer career guidance and pool teaching resources.
The paired colleges and universities in the first batch are jointly discussing details of the pairing agreements, according to the MOE.
For the next step, the ministry will organize pairing assistance to more colleges in Hubei and conduct supervision to check the result of the project.
The project will last from April to September this year, according to the statement.
Email: gaohan@nbd.com.cn