Tech China weekly highlights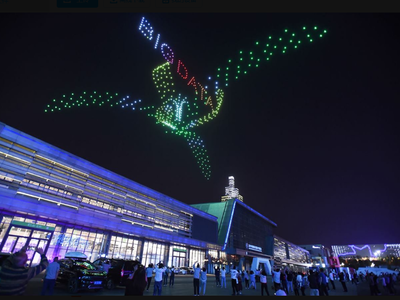 Photo/VCG
The following are the highlights of China's key technology news from the past week:
AMPHIBIOUS AIRCRAFT
China's independently-developed AG600 large amphibious aircraft has conducted test flights over the sea, according to its developer Tuesday.
It represents a major step forward before the amphibious airplane model conducts its first taking off from the sea surface, which is planned within the year, said the state-owned plane maker Aviation Industry Corporation of China.
Through the test flights, crew members confirmed and familiarized themselves with the airspace and marine environment for the upcoming test flight missions.
AGRICULTURAL RESEARCH TASKS
The Chinese Academy of Agricultural Sciences (CAAS) Wednesday launched a number of major research tasks focusing on cutting-edge agricultural science and technology to meet the need of national strategy and modern agricultural development.
About 30 major scientific research tasks will be gradually carried out in the coming three years to help ensure national food security and agricultural ecological environment safety, said Ren Tianzhi, head of the Department of Research Management of CAAS.
5G IN XINJIANG
The communication operators in northwest China's Xinjiang Uygur Autonomous Region will spend nearly 1.44 billion yuan (about 204 million U.S. dollars) on building 4,010 5G base stations this year.
The technology will be first applied in the industrial parks and tourist sites across the region, according to the regional communications administration.
By the end of this year, the number of 5G base stations in Xinjiang will reach 4,528, including 2,212 in Urumqi.
INTRAVITAL IMAGING
Researchers from China and the United States have developed a system to achieve real-time observation of developing mouse embryos.
Researchers from Xi'an Jiaotong University, Duke University and the Massachusetts Institute of Technology reported in the journal Science that they implanted an imaging window to the mouse uterus to visualize the developing embryo from embryonic day 9.5 to birth.
The technology, called intravital imaging, allows the observation of the biological process in live animals at a high resolution.
Email: gaohan@nbd.com.cn