Multi-language children's picture books illustrate China's COVID-19 fight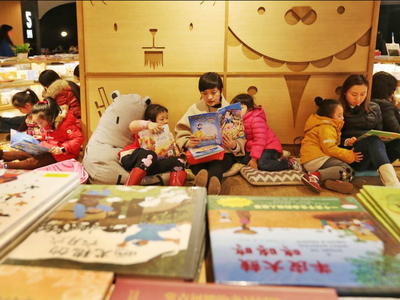 Photo/VCG
A set of picture books illustrating China's arduous battle against the novel coronavirus disease (COVID-19) has been published and will be translated into 11 languages, said its publisher in eastern China's Jiangsu Province.
This six-volume picture book, "Fighting epidemic with a child's heart: Big eye heartwarming picture book," is published by Phoenix Juvenile and Children's Publishing Ltd. The books record touching stories of how common Chinese families combat COVID-19 through the eyes of children and give them instructions on handling difficulties and crises.
"The series aims to help overseas children ease fears and anxieties and learn how to cope with and grow from crises and difficulties," said Wang Yongbo, president of the publisher.
"These books take children's reading habits, psychological development and aesthetic preferences into consideration and are full of childlike innocence and humanistic concern," said Mohamad EI Khatib, CEO of Digital Future, a leading Lebanese publishing company, in an article.
The books will be translated into languages including English, French, Arabic, Nepali and Vietnamese.
Email: gaohan@nbd.com.cn