Baidu denies delisting from Nasdaq, but considers secondary listing in HK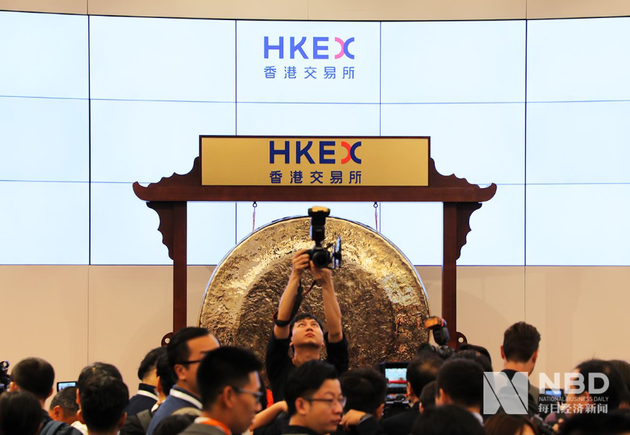 File photo/liu Chunshan (NBD)
May 22 (NBD) – On Thursday, Chinese search giant Baidu Inc (Nasdaq: BIDU) denied a Reuters report that the company was considering delisting from Nasdaq to boost its valuation, claiming it as a "rumor".
Stock of Baidu sank over 8 percent in the pre-market trading after the Reuters report was published. As of the closing time on Thursday, the share price climbed by 1.39 percent, closing at 110.03 dollars per share.
National Business Daily (NBD) noticed that the U.S. regulators are resorting to tighter scrutiny of foreign companies listed in the country.
The U.S. senate passed a bill on Wednesday that could ban some foreign companies from listing on U.S. exchanges or raising money from American investors without adhering to Washington's regulatory and audit standards. Consequently some Chinese companies listed in the U.S. including Alibaba (NYSE: BABA), Luckin Coffee (NASDAQ: LK), JD.com (NASDAQ: JD), NIO (NYSE: NIO) and Pinduoduo (NASDAQ: PDD) saw their shares fall on the news.
Nasdaq confirmed on Tuesday that it has filed a proposal on changing the listing rules to the U.S. Securities and Exchange Commission, requiring companies from some countries, including China, to raise 25 million U.S. dollars in their IPO or, alternatively, at least a quarter of their post-listing market capitalization.
When asked about the stricter scrutiny, Baidu's co-founder and chief executive officer Robin Li said on Thursday that the company was paying close attention to the issue, "And we are also discussing what can be done, including a secondary listing in Hong Kong."
NBD found that a growing number of US-listed Chinese companies have turned to or are considering a secondary listing in Hong Kong.
Last year, Alibaba debuted on the Hong Kong exchange and raised almost 13 billion U.S. dollars. Since the beginning of this year, companies including JD.com, NetEase (NASDAQ: NTES) and Trip.com (NASDAQ: TCOM) are also reported to mull a Hong Kong listing.
Analysts pointed out that many Chinese-funded companies sought to list on the U.S. bourses before mainly because there was no restriction on profits as those at the early stages of development were unable to achieve sustained profitability in the beginning.
However, with reforms in the H and A-share markets, the gap between the U.S. and domestic markets has been narrowed down. Additionally, new economy companies have higher market value and price-earnings ratio in the domestic markets, therefore the U.S. listed Chinese companies' returning to H or A-share stocks will become a trend, analysts added.
Email: gaohan@nbd.com.cn