Chinese EV maker Lixiang Automotive apologizes for vehicle catching fire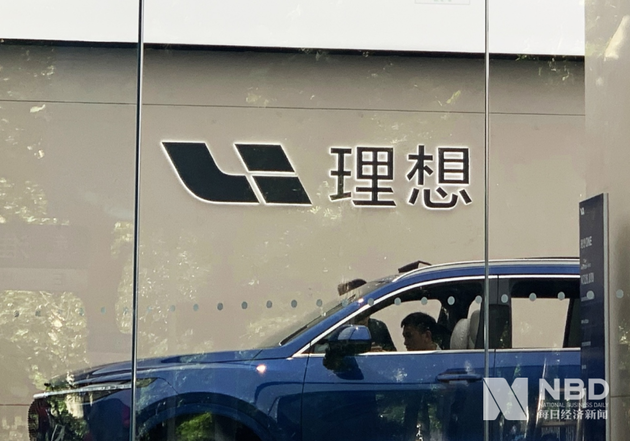 File photo/Zhang Xiaoyin (NBD)
May 22 (NBD) -- Chinese electric-vehicle (EV) start-up Lixiang Automotive posted an apology letter on Thursday to apologize for the case of its vehicle catching fire on May 8.
An Ideal One, flagship electric SUV of the Chinese automaker, burst into flame on the street of Central China's Changsha in early May. According to the letter, the cause of fire was a problem with a car paint protection pad that was lost in the accident vehicle before delivery. "The incident resulted from imperfect management while deliveries dramatically increased," Lixiang Automotive explained.
National Business Daily noticed that the case is not the car model's first safety incident caused by quality problems.
Data show that since deliveries of Ideal One started last December, a total of 6,500 vehicles have been delivered as of April 29 this year. However, in the past six months of deliveries, eight cases have been reported, including the black screen of dashboard, brake failure and catching fire.
Lixiang Automotive's apology came as 18 shareholders withdrew from the company in mid-May and registered capital of the automaker decreased from about 725 million yuan (102 million U.S. dollars) to about 434 million yuan. It's noticed that Lixiang Automotive's founder Li Xiang started Nasdaq-listed Autohome Inc (NYSE: ATHM), the leading online destination for automobile consumers in China.
Auto industry analyst Zhang Xiang told NBD that the shareholders exited over concerns about Lixiang Automotive's potential risks and small possibility to turn profitable.
Zhang pointed out although the EV start-up posted good overall sales volume, yet its quality issue will bring negative effect and the sales volume will be greatly affected. "Besides, Ideal One is priced higher than other EV models and adopts extended-range hybrid system which makes it difficult to obtain subsidies from government." added Zhang.
As a matter of fact, quality problems of the first mass-produced models haunt not only Lixiang Automotive but also other EV upstarts. At present, under the dual influence of the epidemic and sliding auto market, frequent safety accidents may trigger trust crisis among customers. How to ensure product safety might be an urgent issue for those auto startups.
Email: gaohan@nbd.com.cn