Adidas' China business recovers "earlier-than-expected"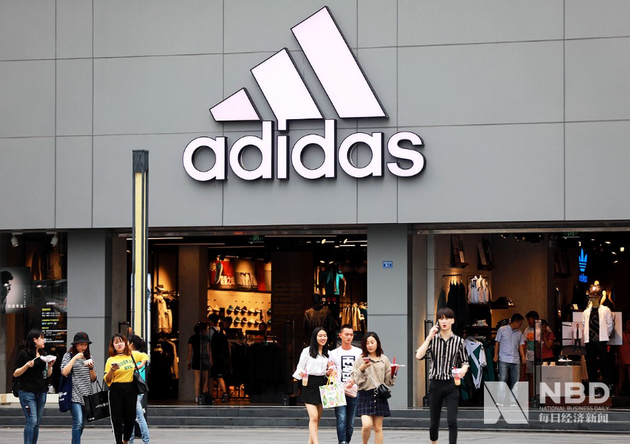 File photo/Zhang Jian (NBD)
The business of Adidas in China returned to growth in May "earlier-than-expected," becoming the company's "first major market on the road to recovery," the German sportswear manufacturer announced on Thursday.
While store traffic still remained below last year's level, targeted efforts to revitalize retail had led to "sequential improvements since stores reopened." Fewer shop visitors had been more than offset by an increase in currency conversion rates and the "exceptional growth" in Adidas' e-commerce business.
Following the return to growing revenues in China, Adidas would now expect sales in the region for the second quarter to approximately reach the level of last year.
According to Adidas, almost all its stores in other markets within Asia-Pacific as well as in emerging markets had resumed operations in line with Adidas' expectation for a gradual normalization of its business. Globally, around two-thirds of Adidas' store fleet were "at least partially open" as of Thursday.
In Europe, three-quarters of the company's stores had reopened, although the majority of shops was still operating at reduced hours. In North America and Latin America, only less than 50 percent of Adidas' shops had reopened.
As business development in the individual regions was largely consistent with the company's previous assumption, Adidas did not expect a "significant deviation" from its second quarter guidance, which expected a year-on-year sales drop of 40 percent and a negative operating result for the second quarter.
At the height of the coronavirus pandemic, more than 70 percent of the Adidas' store fleet had been closed due to the worldwide restrictions and lockdowns. The company was unable to provide an outlook for the full year 2020 that included the impact of COVID-19.
Email: gaohan@nbd.com.cn