JD.com passes listing hearing, clearing the way for secondary listing in HK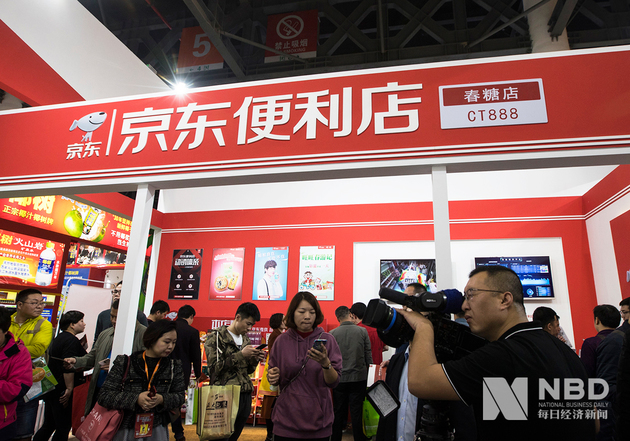 File photo/Zhang Jian (NBD)
June 5 (NBD) -- Chinese leading technology driven e-commerce company JD.com Inc (NASDAQ: JD) disclosed its Post Hearing Information Pack on Friday (June 5), which means the company has won HKEX (Hong Kong Exchanges and Clearing Market)'s approval to float shares.
Liu Qiangdong, the billionaire founder of JD.com, controls nearly 78.4 percent of the company's voting rights, as shown in the document. BofA Securities, UBS and CITIC Securities are joint sponsors for JD.com's secondary listing but no share sale details such as timeframe for shares subscription and planned fundraising amount were available at present.
A Reuters report emerged earlier that JD.com plans to raise around 2.5 billion U.S. dollars to 3 billion U.S. dollars and to start trading in Hong Kong on June 18, the exact date of its annual sales event.
According to Fortune Global 500, JD.com was the largest retail company in China by total revenues last year. In 2019, the company boasted a net revenue of 82.9 billion U.S. dollars. Net income for the year was 11.9 billion yuan. In comparison, it incurred a net loss of 2.8 billion yuan in 2018 and 12 million yuan in 2017.
In the preliminary prospectus, JD.com claims that it is embarking on a road to become a supply chain-based technology and service provider and will invest money received from the IPO in key supply chain based technology initiatives to further enhance customer experience whilst improving operating efficiency.
Although the touchless economy including online retailing is growing during the pandemic, JD. com said in the filing that results of its operations and financial condition in 2020 will be affected by the spread of COVID-19. But the company believes its level of liquidity is sufficient to successfully navigate an extended period of uncertainty. The document shows that the retailer had cash and cash equivalents of 6.15 billion U.S. dollars as of March 31, 2020.
National Business Daily noticed on the same day that JD.com clears the listing hearing, online gaming company NetEase (NASDAQ: NTES) priced its Hong Kong secondary listing at HKD123 (15.87 U.S. dollars) each.
Email: lansuying@nbd.com.cn