Registered capital of NIO China's legal entity boosted to around $543 mln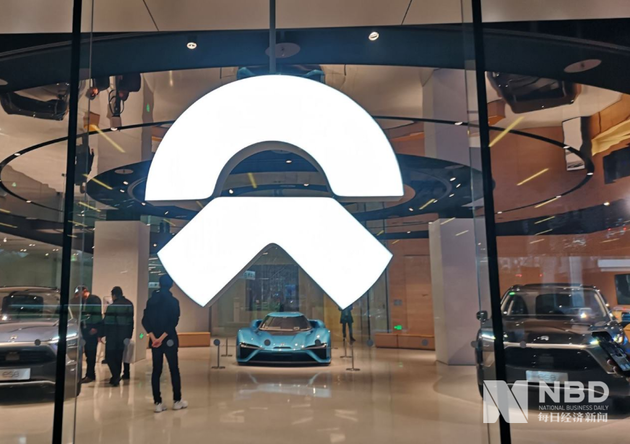 File photo/Zhang Xiaoqing (NBD)
June 5 (NBD) -- NIO (NYSE:NIO) has increased the registered capital of NIO (Anhui) Holding Co Ltd, NIO China's legal entity to 3.85 billion yuan (around 543 million U.S. dollars) from 11 million yuan, National Business Daily (NBD) noticed Friday on corporate intelligence platform Qichacha.com.
A new shareholder, dubbed NIO Power Express Limited, was also introduced, holding a 1.55-percent stake in NIO China.
"In NIO's early agreements with several investors in Hefei, Anhui, we aimed to merge the primary assets and businesses, including NIO Power Express Limited, with NIO China, which will result in increased registered capital," noted a person-in-charge of NIO in a media interview.
On April 29, 2020, NIO inked agreements on investments in NIO China with several state-owned companies led by Hefei City Construction and Investment Holding (Group) Co Ltd.
As per the agreements, the investors will pump an aggregate of 7 billion yuan in cash into NIO China. Besides, NIO is to invest 4.26 billion yuan in cash and combined assets worth 17.7 billion yuan with its Chinese unit.
"After signing the agreements, NIO has started transferring the core businesses in China covering vehicle R&D, supply chain and manufacturing into NIO China's legal entity, namely NIO (Anhui) Holding Co Ltd," added the person-in-charge.
Media reports has emerged that NIO is likely mulling a secondary listing in China as the company is advancing on its plan to establish the Chinese unit.
On the first-quarter earnings conference call of NIO this year, Li Bin, chief executive of the electric vehicle maker, disclosed there's possibility that NIO China would be listed domestically, and it would later make a comprehensive decision based on capital market conditions.
NBD noticed that stock of NIO soared by 8.11 percent on Thursday, as its deliveries in May reached a record high of 3,436, a robust year-on-year surge of 215.5 percent.
Email: gaohan@nbd.com.cn