China's Geely intends to set foot in heavy truck business by acquiring stakes in Hualing Xingma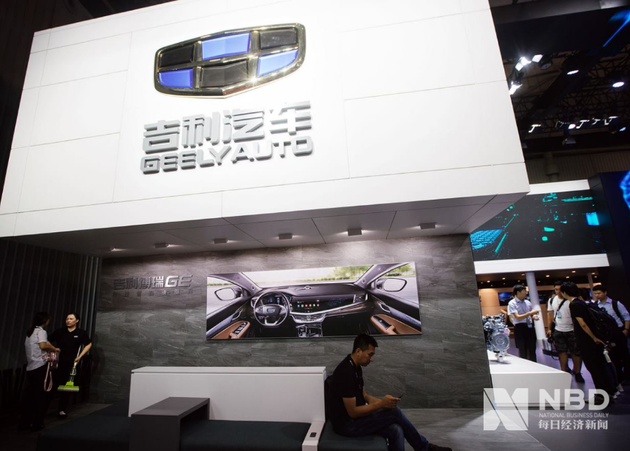 File photo/Zhang Jian (NBD)
June 8 (NBD) -- Geely New Energy Commercial Vehicle Group (GCV), the wholly-owned subsidiary of China's leading automaker Zhejiang Geely Holding Group (Geely), is said to acquire a 15.24 percent stake in Hualing Xingma (600375.SH), a manufacturer of heavy trucks and special purpose motor vehicles.
Geely has spent more than a decade assembling a portfolio of brands including Britain's Lotus, Sweden's Volvo and Malaysia's Proton, having the number of car brands second to Volkswagen Group now. Acquiring Hualing Xingma offers Geely a window to set foot in production and sale of heavy trucks, a field it has not involved in before.
Hualing Xingma on Sunday announced that Geely's GCV has submitted a letter of intent to the truck manufacturer's controlling shareholder Xingma Group to acquire a 15.24 percent stake in Hualing Xingma, adding that GCV has paid 30 million yuan (4.24 million U.S. dollars) as the earnest money.
GCV has confirmed the submission while the company stressed that it still needs to be determined by the transferor.
National Business Daily (NBD) noticed that Xingma Group and its wholly-owned subsidiary Ma'anshan Huashen Building Materials Industry Co.,Ltd. intended to transfer a total of 84,680,905 shares, equal to a 15.24 percent stake, they hold in Hualing Xingma, according to an announcement made on May 22. Since then, the share price of Hualing Xingma has soared by 22 percent.
In 2019, the heavy truck manufacturer posted a revenue of 6.38 billion yuan, dropping 12.47 percent from year-ago period, and net profit decreased by 27.27 percent year over year to 43 million yuan.
Email: gaohan@nbd.com.cn