Ride-hailing leader Didi Chuxing makes push into freight service sector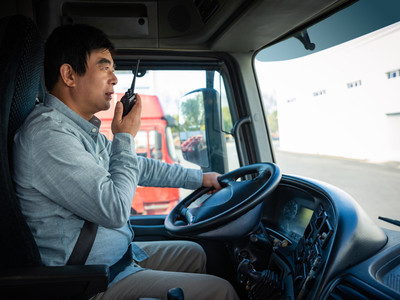 Photo/Shetuwang
June 8 (NBD) – Chinese largest ride-hailing platform Didi Chuxing is launching freight service in China, making its foray into the domestic logistics market.
National Business Daily noticed that Didi Chuxing is recruiting 580 van and truck drivers in 10 Chinese cities including Beijing, Shanghai, Shenzhen and Chengdu from May 18-June 18, according to a job posting of the company.
In fact, Didi has begun to prepare for its entry into the freight and logistics sector since this March when the platform's selected drivers started providing delivery service in 21 cities in China.
Later in mid-April, the company set up two wholly-owned logistics subsidiaries in Beijing and Tianjin.
Didi Chuxing, known as the dominator of the ride-sharing market, is seeking for an expansion of presence in the mobility fields, and creating new growth contributors outside its main ride-hailing business.
But as a newcomer in the crowded freight sector where players including Manbang, Huolala and Kuaigou have grabbed a huge market share, Didi Chuxing is believed to face fierce rivalry.
But compared with those players, Didi Chuxing has huge traffic flow help the platform to win users in the field with low customer acquisition cost, a senior executive from Chinese online classifieds marketplace 58.com Inc analyzed. Statistics from data provider Trustdata shows Didi Chuxing's daily active users totaled 5.18 million in 2019.
However, the person pointed out subsidies for participating van drivers, a step taken to guarantee sufficient van supply, could be considerable costs for the company.
Email: lansuying@nbd.com.cn