Luckin Coffee sees management reshuffle and structure adjustment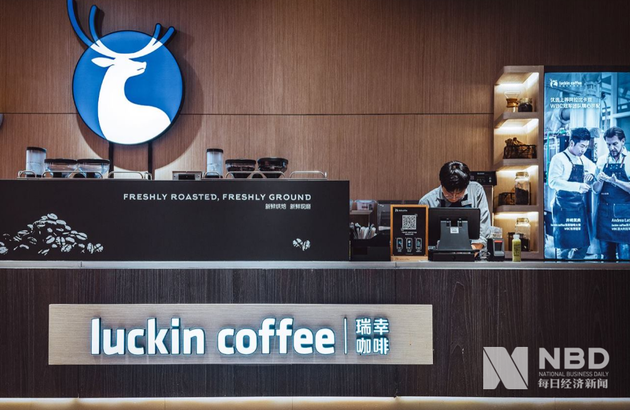 File photo/Lan Suying (NBD)
June 10 (NBD) -- Luckin Coffee (NASDAQ: LK) shares sank 10.81 percent in Tuesday trading, following a 12.7 percent drop a day before which ends a four-day surge since June 2.
The scandal-hit company is seeing executive departures recently. Following former CTO (chief technology officer) He Gang's resignation in early May, Luckin Coffee's CHO (chief human resource officer) Yin Honglei exited the company at the end of May, 3 months after joining the coffee chain, according to a 36Kr report citing informed sources on Wednesday. Ran Hao, the coffee chain's current HRD (human resource director), is reportedly to be the successor to Yin.
Prior to working for Luckin Coffee, Yin served as general manager of Alibaba's enterprise chat app Ding Ding (also known as DingTalk). His successor Ran had been working in the "Shenzhou Camp" for years before joined Luckin Coffee in October 2017.
Also, the coffee chain is adjusting its corporate governance framework to build a flatter structure. Luckin Coffee is found to have removed the previous managerial sub-divisions set between Regions and Cities. Additionally, the coffee chain combines its public affair and strategic cooperation units into one, a move said to save the company from the recent accounting scandal.
As Luckin Coffee is struggling to survive, its founder Lu Zhengyao was reportedly to face possible criminal charges. On June 6, news outlet Caixin reported that authorities discovered emails in which Lu instructed colleagues to commit fraud, citing sources close to domestic regulators. Luckin Coffee's spokeswoman previously declined to comment on the report.
It's also noticed that Lu has resigned as chairman and non-executive director of CAR Inc. (0699.HK), said in a statement issued by the Chinese rental-car fleet operator on Wednesday. As to the reason for Lu's resigning, CAR Inc. announced the move is to devote more time to fulfill his commitments with its parent company UCAR Inc. and other businesses. Stock of CAR Inc. closed 10 percent higher in Wednesday trading.
Email: gaohan@nbd.com.cn