China's movie-ticketing leader Maoyan announces change of directors, deepening tie-up with Tencent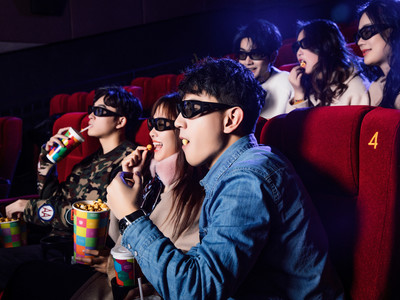 Photo/Shetuwang
June 10 (NBD) -- Chinese leading movie-ticketing platform Maoyan Entertainment ("Maoyan", 01896.HK) announced on Monday that Cheng Wu, vice president of internet giant Tencent, and Liu Lin, former senior vice president of on-demand service provider Meituan Dianping, have been appointed as its new non-executive director and independent non-executive director, respectively, with effect from June 9, 2020.
Cheng Wu, who also serves as CEO of China Literature Limited (0772.HK), Tencent-backed e-publishing platform, and CEO at Tencent's film distributor and production arm Tencent Pictures, has been focusing on the culture and entertainment sector for years, thus his joining Maoyan is expected to bring synergies between Tencent and Maoyan and help strengthen alliance between two firms, Maoyan said.
In fact, the two companies already have close partnership.
It is noted that Maoyan bought Tencent-backed ticketing competitor Weying in September 2017 and obtained investment of 1 billion yuan from Tencent two months later. Tencent is the second largest shareholder in Maoyan with a 13.91 percent stake.
In early July of last year, Maoyan and Tencent forged a comprehensive strategic alliance to jointly expand business in the entertainment industry. Under the alliance, Maoyan will cooperate with Tencent's ecosystem, including Tencent Investment, Tencent Pictures, Tencent Music Entertainment, Tencent Video and others.
In the eyes of industry insiders, with the new change of Maoyan's directors, the tie-up between Tencent and Maoyan is believed to be further enhanced.
Zhan Weibiao, managing director of Tencent Investment noted last year Maoyan is one of Tencent Group's core strategic partners. With Maoyan's growth and upgraded strategy, Tencent will cooperate with Maoyan across the entire entertainment industry, added Zhan.
Email: gaohan@nbd.com.cn