Tesla's supplier CATL launches new battery with 2-million-kilometer lifespan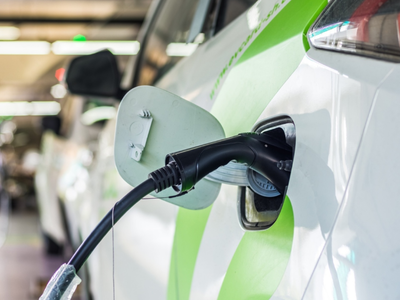 Photo/Shetuwang
June 11 (NBD) -- After market closed Wednesday, China's biggest battery producer Contemporary Amperex Technology Co. Ltd. (CATL, 300750.SZ) announced the launch of its new product which is said to be able to last 16 years and power a vehicle for 2 million kilometers (around 1.24 million miles).
By stark contrast, manufacturers of new energy power battery in China are required to offer warranties of no less than 8 years or 120,000 kilometers. And most automakers currently provide a battery warranty of 8 years or 240,000 kilometers.
Stock of CATL jumped 4.66 percent on Thursday.
The battery producer hasn't revealed who it intends to supply. But rumors emerged that CATL's new battery will be produced for Tesla only, which was denied later by the Chinese battery maker saying that it is ready to produce if someone places an order, according to media outlet Securities Times.
CATL has signed a 2-year deal with Tesla, said an announcement this February. It's noteworthy that Tesla now is the most-valuable carmaker in the world with a market cap of over 190 billion U.S. dollars after its stock topped above 1,000 U.S. dollars on Wednesday.
The US-based electric vehicle maker will decide the volume of battery purchases between July 2020 and June 2022, as per its own requirements. According to China EV market specialist Victoria Li at Smartkarma, Tesla's orders might increase CATL's net profits by no more than 25 percent in 2020.
National Business Daily noticed that CATL's rival BYD (002594.SZ) also unveiled a new product dubbed "Blade Battery" back in March, a novel technology claiming to mitigate concerns about battery safety in electric vehicles. BYD Han EV electric sedan slated for launch this June, will come equipped with the Blade Battery.
BYD has long been mulling spin-off its automotive battery business in order to supply other OEMs (original equipment manufacturer). The separate entity is expected to be listed by 2020, according to news reports.
However, CATL is still the biggest player in domestic EV battery market and a wider global market. CATL dominated the global EV market with a leading share of 26.60 percent in 2019, according to a report by information service provider EqualOcean.
Email: gaohan@nbd.com.cn