China Eastern Airlines to launch Hainan-based carrier with Trip.com unit and other partners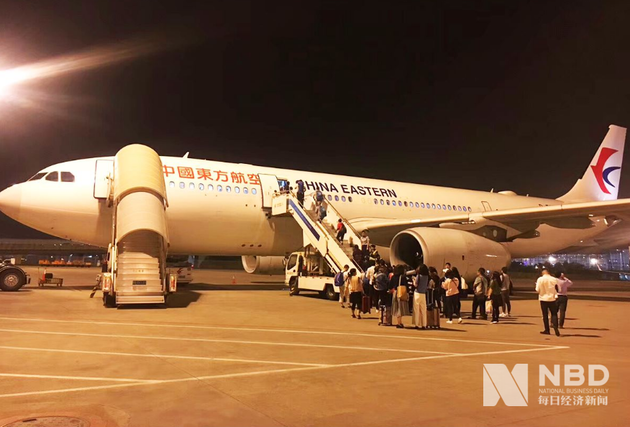 File photo/Zhang Xiaoqing (NBD)
June 15 (NBD) – China Eastern Airlines (NYSE:CEA) has inked an agreement with Ctrip Travel Network Technology (Shanghai), of which the actual controller is China's leading online travel agency (OTA) Trip.com (NASDAQ:TCOM), and others on establishing Sanya International Airlines in Hainan Province, according to an announcement released on Sunday (June 14).
The initial registered capital of the joint venture will be 3 billion to 6 billion yuan (423.1 million to 846.2 million U.S. dollars). China Eastern Airlines will hold a 51-percent stake while the Trip.com unit will secure 14 percent of the shares.
The move came after a plan unveiled by Chinese authorities on June 1 to transform Hainan into a globally influential high-level free trade hub by the middle of the century.
When reached by the media, Trip.com noted that the tourism market in Hainan is expected to be further boosted with the practice of building it into an international consumption hub. "The joint venture will improve our strategic layout in southern China and enhance our comprehensive competitiveness," said the OTA.
National Business Daily noticed that the team-up between Trip.com and China Eastern Airlines could be traced back to 2016, when the travel agency invested 3 billion yuan to subscribe A-shares via non-public offerings in the airline company, and both promised to cooperate on multiple aspects including low-cost carriers, aviation insurance and e-commerce.
In fact, OTAs' forays into the aviation market by collaborating with airline companies are quite often in recent years.
In 2015, Tuniu (NASDAQ: TOUR) allied with a unit of HNA Group on tourism resources procurement. Another OTA LY.com invested in a Yunnan-based carrier Air Travel in 2017 and integrated the airlines and travel businesses to establish an independent company in April 2020.
Email: gaohan@nbd.com.cn