China's local life service provider 58.com enters into $8.7 bln deal to go private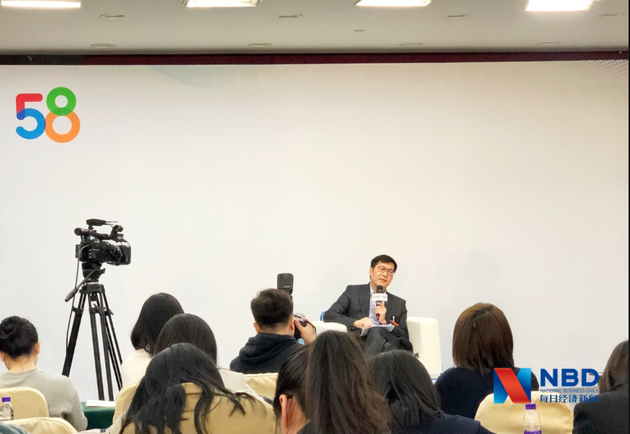 58.com CEO Yao Jinbo [File photo/Liu Yang (NBD)]
June 15 (NBD) – China's largest online classifieds marketplace 58.com Inc. (NYSE: WUBA) is set to go private by accepting an offer from a consortium of investors to buy the outstanding ordinary shares of the U.S.-listed company for approximately 8.7 billion U.S. dollars.
58.com's shares will be acquired at 56 U.S. dollars cash per American depositary receipt, according to the company's announcement on Monday.
The buyers in the investing group include Warburg Pincus Asia LLC, General Atlantic Singapore Fund Pte. Ltd., Ocean Link Partners Limited, 58.com Chairman and CEO Yao Jinbo, and Internet Opportunity Fund LP, an entity controlled by Yao.
The acquisition deal came two more months after 58.com announced on April 2 this year the original buy-out proposal that Ocean Link Partners Limited will purchase all of 58.com's outstanding ordinary shares at 55 U.S. dollars cash per American depositary shares.
The final bid represents a premium of 19.9 percent to the closing price of 58.com stock on April 1 which was the last trading day prior to 58.com's announcement of its receipt of the original "going-private" proposal.
Stock of 58.com surged by 9.55 percent to close at 54.58 U.S. dollars on Monday, pushing the company's market value to 8.18 billion U.S. dollars.
Founded in 2005, 58.com operates as an online marketplace offering local life information and serving local merchants and consumers. After going public in the U.S. in 2013, the company expanded business in the following years. However, its revenue growth started to decline from 2016. The latest financial results show that the annual increase of the revenue slide from 69.5 percent for 2016 to 18.6 percent last year.
Email: gaohan@nbd.com.cn