Bosch, Weichai Power achieve 50 pct efficiency for truck diesel engines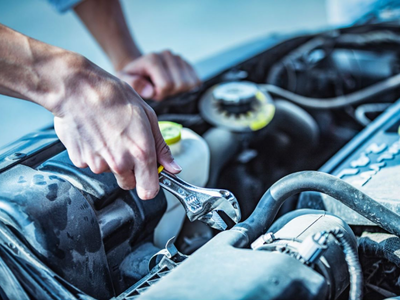 Photo/Shetuwang
German engineering and technology company Bosch and Chinese engine manufacturer Weichai Power increased the efficiency of Weichai diesel engines for heavy commercial vehicles from 46 percent to 50 percent, Bosch announced on Wednesday.
"In increasing the efficiency by four percentage points, we have jointly reached a new milestone. Even though the diesel engine is nearly 130 years old, its development continues," said Volkmar Denner, chairman of the board of management of Bosch.
The six-cylinder diesel engine by Weichai with a 12.9-liter displacement was equipped with Bosch's modular common rail system for commercial vehicles.
"Bosch offered great support on the breakthrough and unprecedented achievement of 50 percent efficiency in Weichai commercial-vehicle diesel engine. We are very pleased to be continuing our highly successful partnership with Bosch," said Tan Xuguang, chairman of the Weichai Group.
According to Bosch, the system could be used in different engine sizes with up to eight cylinders. Depending on the level of utilization, a lifetime of up to 1.6 million kilometers could be achieved, according to the German company.
The "strategic alliance" between Bosch and Weichai dates back to 2003. According to Bosch, the diesel engine project was started in September 2018 and achieved its goal after only two years of development.
"This common achievement does not only show the further potential of modern Diesel technology for efficient commercial mobility. It is also a great example for the long-standing and successful cooperation between Bosch and Weichai," a Bosch spokesperson told Xinhua on Wednesday.
Email: gaohan@nbd.com.cn