Major animation festival opens in east China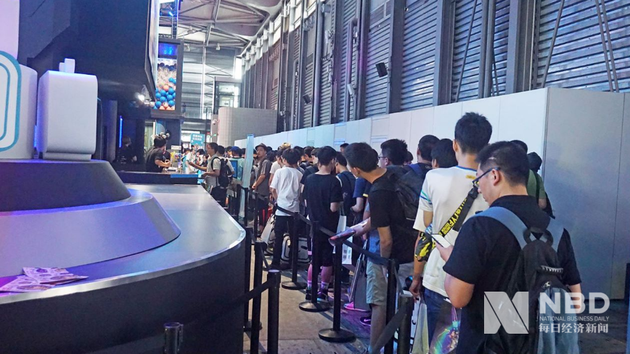 File photo/Dong Xingsheng
The 16th China International Animation & Cartoon Festival (CICAF) began on Tuesday in Hangzhou, a bustling animation hub in east China's Zhejiang Province.
To mark the event, a subway train decorated with Chinese cartoon characters departed from Hangzhou Linping metro station to Baima Lake Animation Square, the main venue of the animation festival.
The festival was originally scheduled for the first half of this year but postponed after the COVID-19 outbreak. In April, as the epidemic eased in China, Hangzhou held the country's first Cloud ACG (animation, comics & games) Industry Trade Fair in anticipation of the festival.
This year's CICAF continues both online and offline with a variety of activities, including an industry expo, an international animation game business conference, a Cosplay event, and a voice actor contest.
The Golden Monkey Award, the highest honor for Chinese animation, also resumed at this year's festival, attracting nearly 1,000 original animation works from 19 countries and regions.
The 2020 China Youth Animation Film Week also kicked off before the festival to facilitate exchanges and cooperation between young Chinese animation film practitioners.
Official data show that in 2019, Hangzhou's animation and game industry produced 8,683 episodes of original animations, six animated films, and 575 animation games, realizing an output value of 19.82 billion yuan (2.9 billion U.S. dollars).
The city's animation industry began in 2004 when the Hangzhou National Animation Industry Base was established in the Binjiang District. Since 2005, when Hangzhou held the first CICAF, more than 14,400 companies and institutions have participated in the CICAF, with a total transaction volume of about 165.14 billion yuan.
"In recent years, China has been enhancing the protection of intellectual property rights, which has boosted confidence for Japanese animation enterprises and made us determined to come to China and bring original animation peripheral products to Chinese customers," said Shinwo Watanabe, general manager of Shueisha Bandai Namco (Shanghai) Co., Ltd.
Email: gaohan@nbd.com.cn