Zhejiang NHU: Net profit of 2020 expected to be about 3.464 bln yuan ~3.898 bln yuan, annual growth of 60%~80%
NBD AI Bulletin -- Zhejiang NHU Company Ltd (SZ 002001, closing price: 37.83 yuan) on January 13 released a performance forecast, saying that the Company's net profit attributable to shareholders in 2020 is expected to be 3.464 billion yuan ~3.898 billion yuan, up 60%~80% year on year. The main reason for the change in performance is that during the reporting period, the Company's main products sales price and sales volume of vitamin E, biotin, vitamin A, methionine and other products increased from a year earlier, resulting in the year-on-year rise of the net profit attributable to shareholders during reporting period.
The 2020 semiannual report shows that the main business of Zhejiang NHU is pharmaceutical and chemical industry, other industries, accounting for 93.45%, 6.55% of revenue, respectively.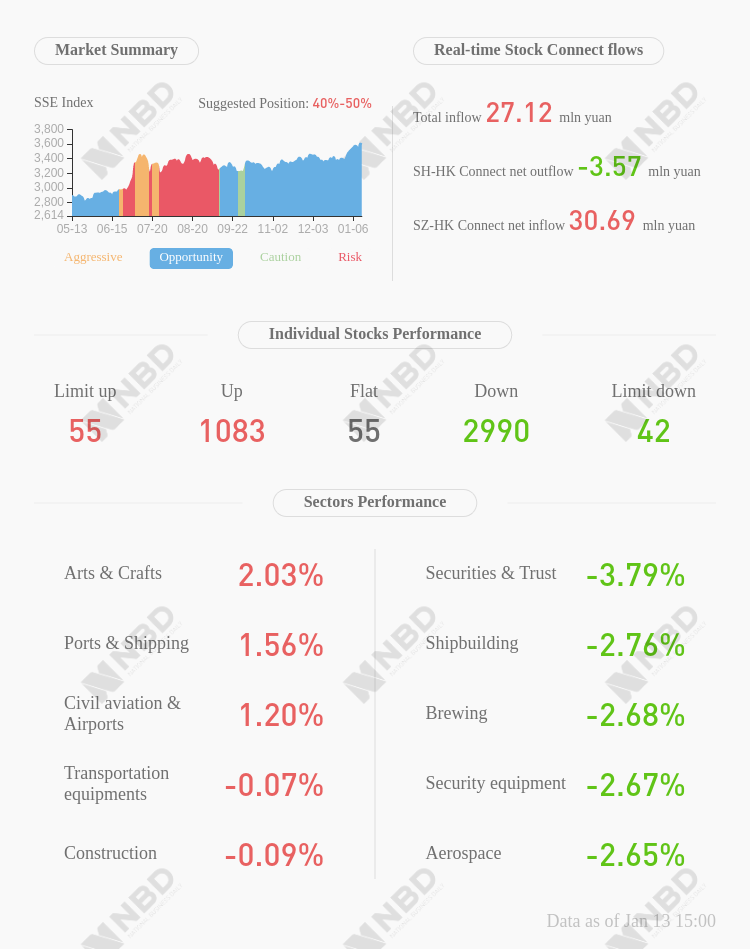 (By Gao Han)
Disclaimer: The content and data of this article are for reference only and do not constitute investment advice. Please verify before use. Any action you take upon the information on this website is at your own risk.