Exclusive interview | Nobel laureate Joachim Frank: Research could be more creative if without top-down intervention
The year of 2020 has come to an end but challenges we faced in the year still continue.
While scientific technologies are progressing rapidly and technological innovations are making increasingly significant impact on the human's future development, we couldn't help but wonder: what should be done to cultivate the spirit of scientific research and improve the innovation capabilities?
At the beginning of 2021, National Business Daily (NBD) managed to sit down for an interview with Professor Joachim Frank who shared the Nobel Prize in Chemistry 2017 for "developing cryo-electron microscopy for the high-resolution structure determination of biomolecules in solution".
In the interview, Professor Joachim Frank shared the story of his scientific research and his views on scientific innovation. In his views, science, wherever it is pursued, needs openness and intellectual freedom, and shall be promoted without top-down intervention."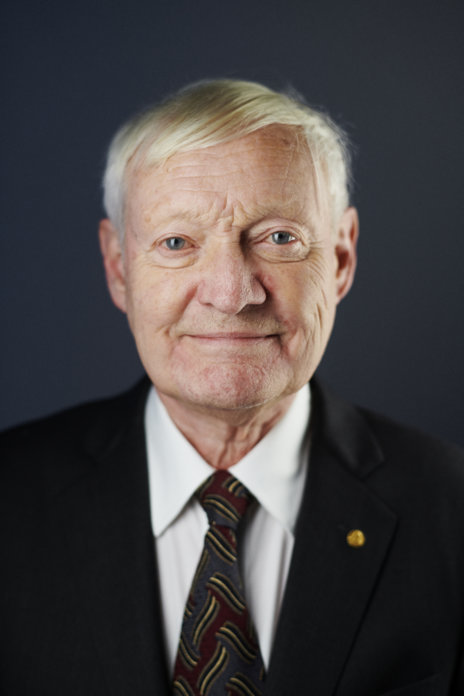 Professor Joachim Frank (Photo/The official website of the Nobel Prize)
"Engaging in scientific research is my lifelong pursuit"
Ancient Greek philosopher Socrates once said, "The happiest thing in the world is to struggle for the ideal". And that's what Professor Frank did.
Engaging in scientific research has been a dream of Professor Frank since childhood. He told NBD reporter that he began experiments when he was 8 years old. "I excelled in physics in high school. There was never a question whether I would choose science as a career," he said.
Action is the first step towards a dream, while persistence is the key to live the dream. Professor Frank said that even though other vocations are higher-paying, he has firmly chosen to engage in scientific research as his lifelong career.
And of course, his persistence was eventually paid off, and the Nobel Prize is just one of the testaments. Also, winning the Nobel Prize has brought many changes to his life. He received invitations from all over the world and got chances to meet a lot of interesting people. "I will never forget the experience of the Nobel Prize celebration in Stockholm. I am satisfied about worldwide recognition for many years of my work."
Scientific research works best without top-down intervention
The research of Professor Frank in single-particle reconstruction in electron microscopy hasn't been widely recognized by the world until many years later. Many scientists who focus on basic research have similar stories.
With regard to this, he said, "Don't get easily discouraged by failure. Keep eyes open for opportunities provided by unexpected outcomes."
Meanwhile, he pointed out that "a scientific research team works best and is most creative if they are not hierarchically organized. Science, wherever it is pursued, needs openness and intellectual freedom, without top-down intervention."
When discussing the important factors for scientific success, Professor Frank told NBD reporter that peripheral vision, openness to suggestions and hints from other disciplines, and preparedness to change strategy, all of these are indispensable.
"Science has no borders," Professor Frank stressed. He said no matter where we go, we need to have an open attitude and freedom of knowledge towards science.
At the end of the interview, Professor Frank recalled his most recent experience in Chengdu, China. He said, "My wife and I came to Chengdu and went to four universities. We are deeply impressed by the culture, museums, and waterways. "
Email: lansuying@nbd.com.cn