Powerful wind turbine rolls off production line in central China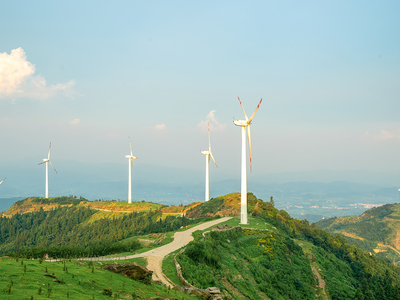 Photo/Shetuwang
A powerful wind turbine with an annual power generation capacity of 58 GWh was rolled off its production line on Tuesday in the city of Zhuzhou, central China's Hunan Province.
After it is installed, the 12-MW semi-direct drive wind turbine with a permanent magnet synchronous generator (PMSG) will be able to meet the annual electricity demand of 145,000 households and reduce carbon dioxide emissions by more than 27,550 tonnes, equivalent to the annual emissions of 18,000 cars, according to its developer CRRC Zhuzhou Electric Co., Ltd.
The wind turbine has adopted a number of innovative technologies, including a structural design that ensures its normal operation in deep waters and under extreme weather conditions, and a new type of ventilation structure that allows its full power range to operate efficiently, said Che Sanhong, chief engineer of a CRRC Zhuzhou Electric branch.
The new wind turbine -- the most powerful wind turbine to be exported by China -- will be shipped to the European market in bulk before the end of this year.
CRRC Zhuzhou Electric manufactures various types of wind turbines with a total annual installed capacity of 20 GW. Its products are exported to 18 countries and regions, including those in Europe and North America.
Email: lansuying@nbd.com.cn