Adidas posts 16 pct decline in revenues in 2020 due to COVID-19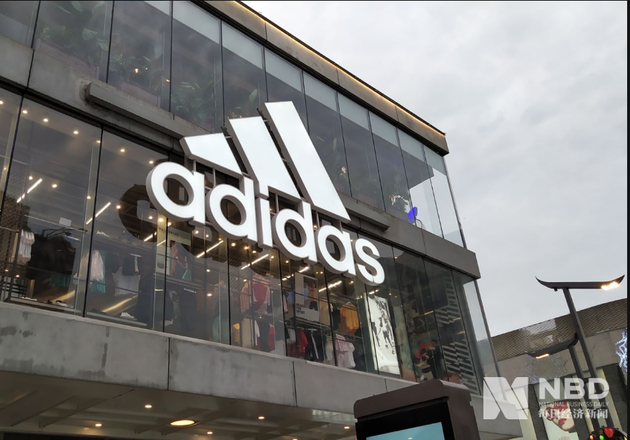 File photo/Zhu Wanping (NBD)
German sportswear manufacturer Adidas announced on Wednesday that its full year revenues in 2020 declined by 16 percent year-on-year to 19.8 billion euros (23.6 billion U.S. dollars) as sales were "significantly impacted" by the global outbreak of the coronavirus pandemic.
Operating profit of Adidas in 2020 plummeted by almost 72 percent, amounting to 751 million euros. According to Adidas, operating results were "significantly impacted by several coronavirus-related charges" in particular in the first half of 2020.
"2020 was a year like no other," said Kasper Rorsted, chief executive officer (CEO) of Adidas. "But despite all the challenges we faced, we still used the year to make Adidas a better company," Rorsted added.
Business development in the first half of the year in particular was negatively affected by a "significant number of temporary store closures" and a "pronounced traffic reduction" within the remaining store fleet, according to Adidas.
In the second half of the year, however, opening rates of the company's global store network increased to more than 90 percent. With the exception of Europe, Adidas store fleet "remained largely operational" until the end of last year.
"Our business continued to recover towards year-end and we returned to growth in the fourth quarter," said Rorsted.
In a "strong finish to the year," Adidas recorded increasing sales in all markets except Europe in the fourth quarter (Q4). China in particular closed the year with a "significant growth" in Q4 as sales were up 7 percent driven by a "strong recovery."
As of January 2021, Adidas changed its organizational structure to manage China as a separate market in order to reflect the "importance of China as a growth market".
With Adidas' global store opening rate currently standing at above 95 percent, Adidas expects a "strong top-line recovery in 2021." On a currency-neutral basis, sales are expected to increase at a "mid-to high-teens rate," with revenues increasing in all market segments.
Email: gaohan@nbd.com.cn