China's Sichuan sees foreign trade growth in first two months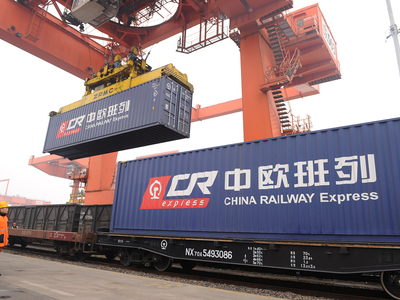 Photo/VCG
The total value of imports and exports of goods in southwest China's Sichuan Province increased 29 percent year on year in the first two months to hit 125 billion yuan (19.3 billion U.S. dollars), official figures show.
From January to February, Sichuan's exports neared 71.8 billion yuan, up 47.3 percent year on year, and its imports saw a 10.4 percent increase to almost 53.3 billion yuan, customs in Chengdu, the provincial capital, said Friday.
Foreign trade generated by the province's private companies grew 49.6 percent during the same period to hit 28.31 billion yuan.
The United States, the European Union, ASEAN and the Republic of Korea are Sichuan's major trade partners. Mechanical and electrical products account for 88 percent of its exports.
Email: lansuying@nbd.com.cn