China to take further steps to tackle climate change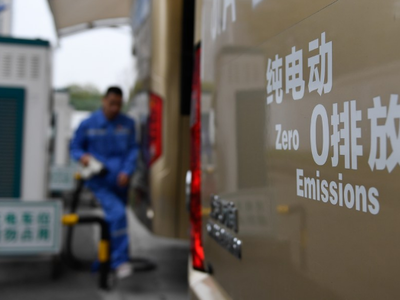 Photo/Xinhua
With a series of solid steps under way, China is determined to tackle climate change and honor its pledge on carbon neutrality.
The country is planning to put in place a special law on climate change, Li Gao, head of the department of climate change at the Ministry of Ecology and Environment, told a press conference Tuesday.
"It should be said that we think the timing for making the law is now good, with some foundation laid earlier," said Li.
The legislation will be of great significance as it can lay a legal foundation for China to meet its climate goal, Li said.
China has announced its goal to peak its carbon dioxide emissions before 2030 and become carbon-neutral by 2060.
Such commitments are built upon sound emission reduction achievements in recent years. China has included slashing carbon intensity as a binding target in its recent five-year plans. The country's carbon intensity decreased by 16.3 percent from 2011 to 2015 and dropped 18.8 percent from 2016 to 2020.
By the end of 2020, China has cut its carbon intensity by 48.4 percent, reaching its target set in 2009 to reduce carbon intensity by up to 45 percent by 2020 from the 2005 level ahead of schedule, according to Li.
With eyes firmly set on the climate goal, China vowed to ramp up efforts to accelerate its low-carbon transition during the 14th Five-Year Plan (2021-2025) period.
"These five years are a critical period for China to peak carbon emissions," Li noted, adding that the ministry is drawing up a special plan to tackle climate change, which will incorporate targets in line with the 14th Five-Year Plan.
During the period, the trading of carbon emissions, which has been piloted in seven provinces and cities and covers over 20 industries, is expected to see a wider range of participators, as more industries and trading entities will be encouraged to join the carbon market.
As a pivotal player in fighting climate change, technology has been given great importance. The country will work out plans to develop major technologies in the sector, while carrying out technological pilot and demonstration programs, Li said. 
Email: gaohan@nbd.com.cn