China's Anta Sports posts solid growth in first half of 2021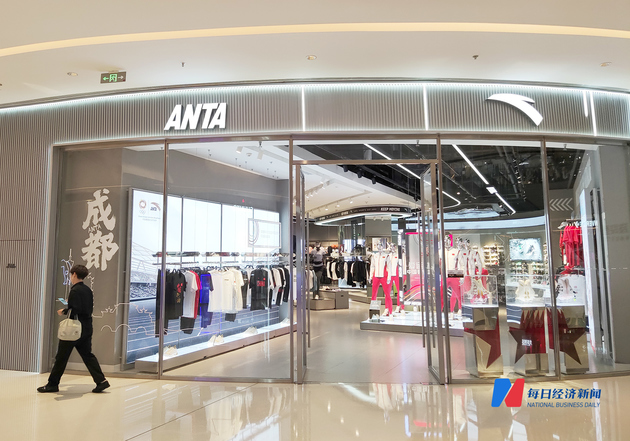 File photo/Zhu Wanping (NBD)
Anta Sports, China's largest sportswear company, posted revenue of 22.81 billion yuan (3.52 billion U.S. dollars) in the first half of 2021 on Tuesday, up 55.5 percent over the same period of last year.
Its gross profit margin rose to 63.2 percent, up 6.4 percent year on year; cash, cash equivalents and deposits at the end of the reporting period reached 22.3 billion yuan; profits attributable to shareholders amounted to 3.84 billion yuan, according to its annual financial results filed with Hong Kong stock exchange.
Anta and Fila, the core brands of the Fujian-based company, posted revenue of 10.58 billion yuan and 10.82 billion yuan, respectively. According to the report, other names of the group's brand portfolio were becoming the new drive of the group's growth.
During the reporting period, the market value of ANTA Sports exceeded HKD 500 billion, ranking among the top three in the global sportswear industry.
The report attributed the growth to the ongoing digital transformation of the Group, implementing the 'direct-to-consumer' strategy as well as the "Single-Focus, Multi-Brand, Omni-Channel" strategy.
Ding Shizhong, chairman and CEO of Anta, said the company would seize the opportunity of Tokyo 2020 and Beijing 2022 and guard its leading position in the industry through sci-tech innovation.
"We will continue to incubate a multi-brand matrix with a differentiated competitive edge to cover sports-loving consumers in different market segments and different fields," he added.
As part of its global ambition, Anta Sports has acquired a slew of global brands, including Descente, Kolon Sport and Finland's Amer Sports in recent years.
In 2009, Anta acquired franchises for Fila Group's trademarks on the Chinese mainland as well as in Hong Kong and Macao.
With headquarters in Xiamen, east China's Fujian Province, Anta Sports was listed on the Hong Kong Stock Exchange in 2007.
Email: lansuying@nbd.com.cn