Hongfa Technology: CSRC approves Company's application for issuance of convertibles
NBD AI Bulletin -- Hongfa Technology Co., Ltd (SH 600885, close price: 61.13 yuan) on September 13 announced that the China Securities Regulatory Commission (CSRC) on the day reviewed and approved the Company's application to issue convertible notes.
The semi-annual report of 2021 shows that Hongfa Technology Co Ltd's main business is industry, accounting for 96.23% of revenue.
Hongfa Technology's general manager and chairman is Guo Manjin, male, 73 years old, secondary technical school education.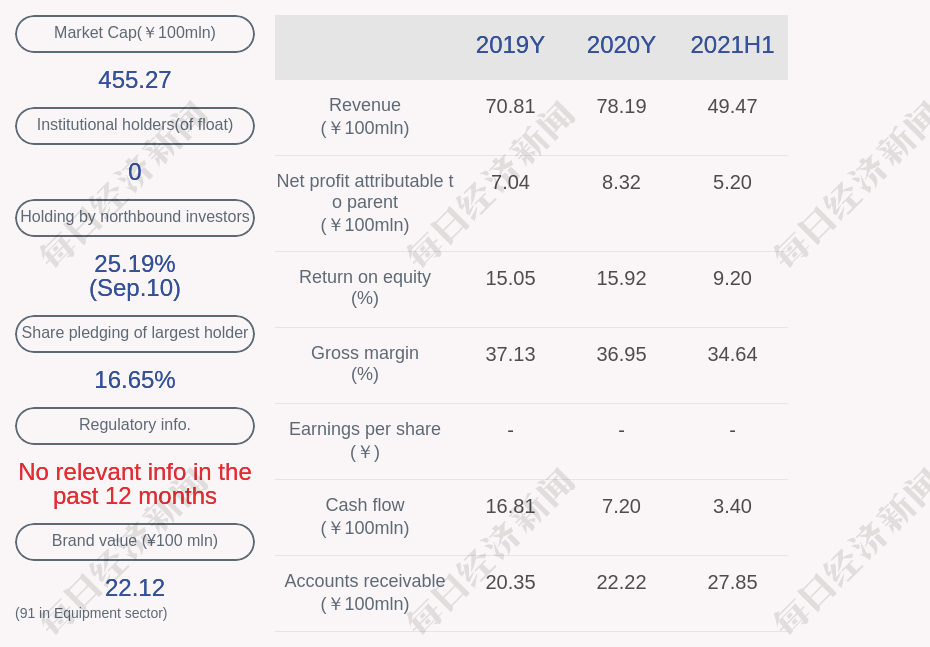 (By Gao Han)
Disclaimer: The content and data of this article are for reference only and do not constitute investment advice. Please verify before use. Any action you take upon the information on this website is at your own risk.