GEM: Total amount of external guarantee by Company and holding subsidiaries approximately 19.326 billion yuan
NBD AI Bulletin -- GEM Co., Ltd (SZ 002340, closing price: 12.65 yuan) on September 23 announced that the Company and its holding subsidiaries have provided external guarantee of approximately 19.326 billion yuan as of the date when the board meeting convenes, accounting for 145.2% of the Company's audited net assets on December 31, 2020.
The 2021 semiannual report shows that the main business of GEM is new energy battery materials, comprehensive utilization of waste resources industry, accounting for 70.38%, 29.62% of revenue, respectively.
GEM's Chairman and General Manager is Xu Kaihua, male, 55 years old, master's degree from Central South University with a major in metallurgical materials, Central South University part-time professor.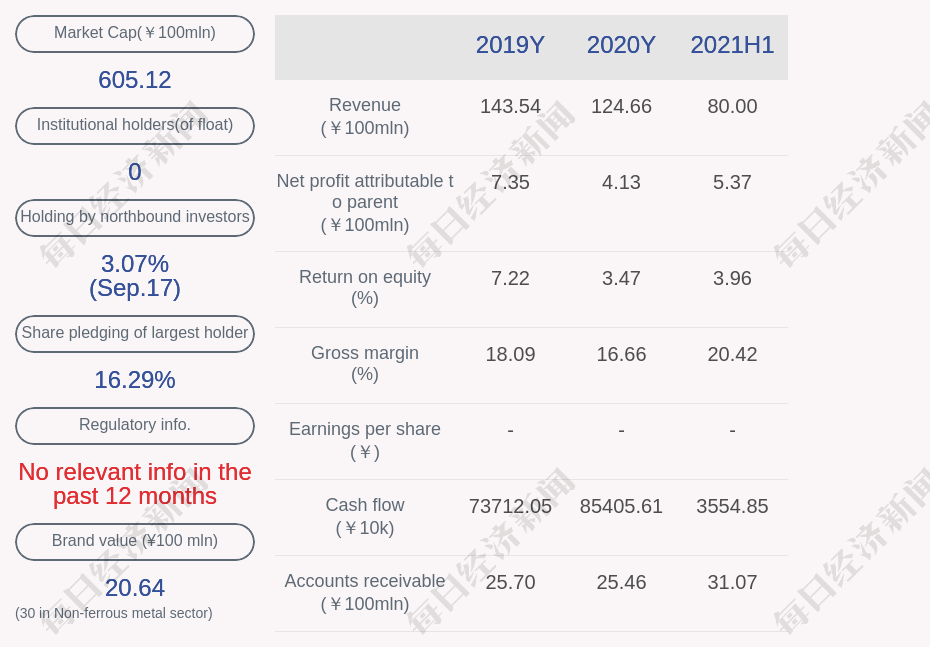 (By Gao Han)
Disclaimer: The content and data of this article are for reference only and do not constitute investment advice. Please verify before use. Any action you take upon the information on this website is at your own risk.