Haitong Securities receives notice of administrative penalty decision from Chongqing Regulatory Bureau under CSRC
NBD AI Bulletin - Haitong Securities Co Ltd (the Company, SH 600837, close price: 12.22 yuan) announced on October 14 that the Company on the day received a notice of administrative penalty decision from the Chongqing Reuglatory Bureau under the China Securities Regulatory Commission (CSRC).
The regulatory orders the Company to make rectification and imposes a fine of 3 million yuan on the Company in addition to confiscating 1 million yuan of revenue from financial consulting business. Meanwhile, Li Chun and Jia Wenjing received a warning and were fined 50,000 yuan respectively.
The semi-annual report of 2021 shows that the main business of Haitong Securities Co Ltd is securities investment business, securities brokerage business, management and other, investment banking, financial leasing business, asset management business, accounting for 27.58%, 22.11%, 16.89%, 12.81%, 10.32%, 10.29% of revenue, respectively.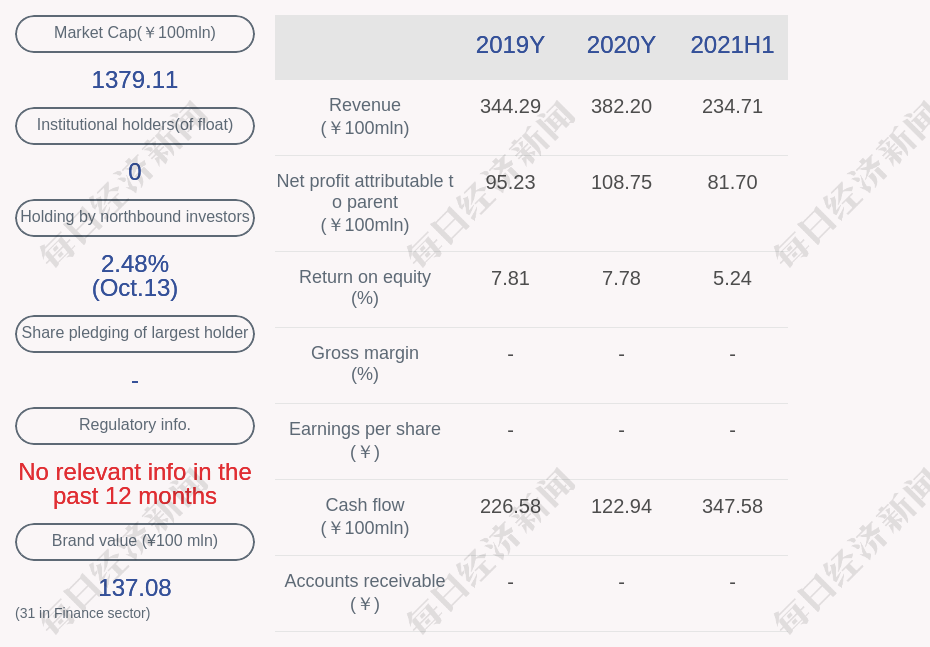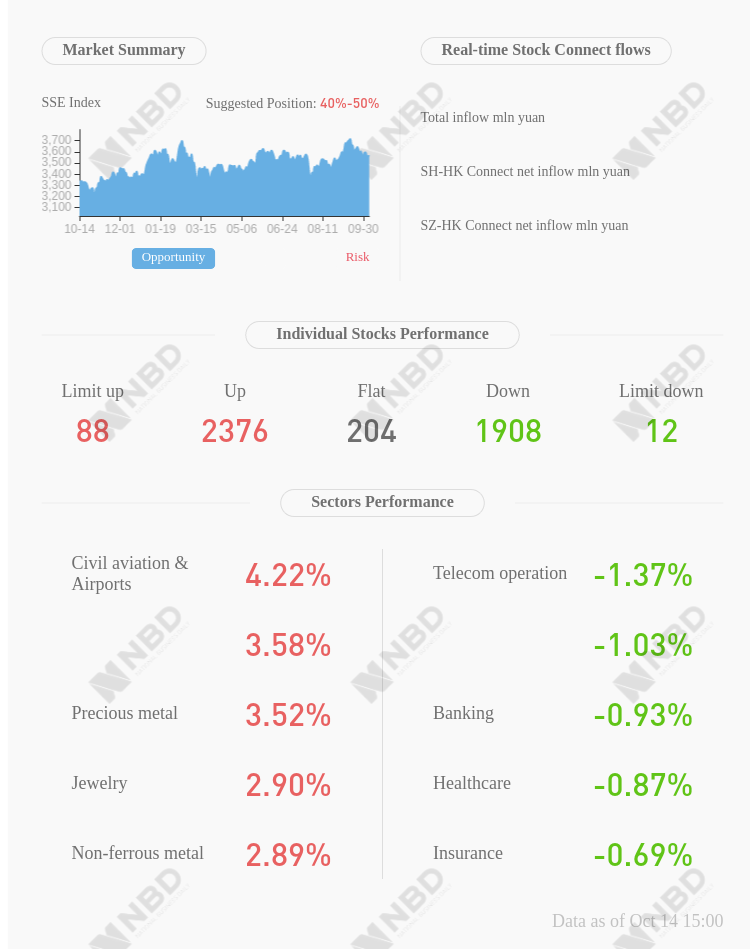 (By Lan Suying)
Disclaimer: The content and data of this article are for reference only and do not constitute investment advice. Please verify before use. Any action you take upon the information on this website is at your own risk.